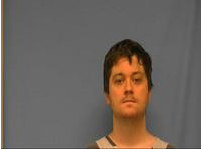 A Benton man has been charged with one count of class Y felony rape in regard to an incident that allegedly occurred in April.
According to court documents, Scott Harrison McClennahan, 33, has been charged in relation to an incident in April.
The victim stated that she met McClennahan through the online dating application Bumble. Upon arrival, McClennahan allegedly immediately began to try and remove the victim's clothing despite the victim repeatedly telling him "no."
Court documents state that he pushed the victim onto the bed and unbuttoned her pants and put his hand down her pants. The victim again told McClennahan "no" and began to rebutton her pants, however, McClennahan once again unbuttoned them before removing her clothing.
The victim stated she eventually "froze," resulting in McClennahan engaging in unwanted sexual intercourse with her.
Court documents also state that McClennahan's account of what occurred was consistent with the victim's account, however, he stated that the victim "only told him 'no' one time." He also stated that the victim removed his clothing and that "she seemed to be OK with having sex."
McClennahan was released from the Saline County Detention Center on a $20,000 bond.
A court date has not been set.