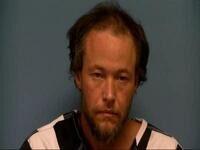 A Saline County man is being held on $150,000 cash bond after being arrested in the crossbow shooting death of a Benton woman early Thursday morning.
According to Saline County Prosecutor Chris Walton, Clinton Young, 40, appeared in Saline County District Court on Friday and was represented by Bobby Digby.
Young has been charged with manslaughter, a class C felony. The investigation is ongoing and upgraded charges are still possible.
According to the Saline County Sheriff's Office, deputies responded to a residence on Fairplay Road at 12:30 a.m. on Thursday in response to a 911 call for help.
Upon arrival, deputies found Michele Erwin, 46, with abdominal injuries as a result of being shot with a crossbow. She was transported to Saline Memorial Hospital where she was pronounced dead on arrival.
Young was scheduled to appear in Hot Spring Circuit Court on Nov. 12 on unrelated charges.
According to court documents, Young was charged with three counts of breaking or entering, a class D felony and two counts of theft of property, a class D felony.
According to the Hot Spring County Sheriff's Office, Det. Susan Turner was called to the Glen Rose School on May 21 on a report of theft and breaking or entering of vehicles parked inside a locked fence at the school.
Upon arrival, Turner met with Sgt. Eric Fain and Deputy Calvin Reed, who is the Glen Rose School Resource Officer.
Reed stated that someone had broken into his patrol vehicle and stolen equipment including a Hot Spring County badge, bullet proof vests, a flash light, a Hot Spring County ticket book, a GPS, one Glock pistol magazine, five AR 15 30 round magazines and one 20 round AR 15 magazine.
School staff also reported the attempted theft of gas from parked cars. A cell phone was also found in the general area of the incident which was later determined to belong to Young.
Young was brought in for questioning concerning the incident. After being returned home, Young allegedly asked Sgt. Maher if he (Young) went and retrieved the stolen items and left them at another location could he not be arrested. Maher advised Young that if he brought the stolen items back, he would not go to jail that day, but that an affidavit would be turned over to the prosecutor's office. He was advised to return the items within an hour.
A number of items were returned by Young, but he failed to bring back all of the missing items.
Young remains in custody at the Saline County Detention Center on the manslaughter charge.