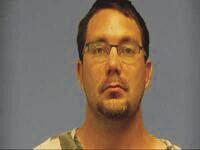 A 32-year-old man is facing felony charges after failing to register as a sex offender or report an address change, a class C felony.
According to court documents, authorities made a home visit to the 7400 block of Ram Road in Mabelvale in order to confirm that Michael Lee O'Neill was living at the residence.
An officer with the State of Arkansas Probation and Parole Office spoke with the current resident of the address and was advised that O'Neill had stayed at the residence on occasion when he had no other place to stay, but that he was not a permanent resident as O'Neill had reported.
The officer immediately notified the Saline County Sheriff's Office Criminal Investigation Division who conducted a follow-up visit at the address and obtained a written statement from the resident stating that O'Neill was not a permanent resident at the address.
O'Neill remains in custody at the Saline County Detention Center on a $2,500 bond and a parole hold.