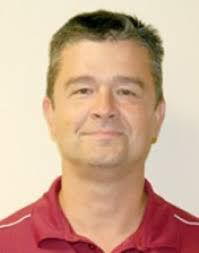 Special Judge Ted Capeheart, of the Supreme Court of Arkansas, has filed his findings of facts and conclusions of law regarding the disbarment of a former longtime Saline County Circuit judge and Benton attorney.
The finding concluded a two-day trial held in April.
A petition of disbarment was filed against Bobby McCallister on Aug. 21, 2018, stating the former judge violated Rule 8.4(b), (c) and (d) when he engaged in conduct involving dishonesty, fraud, deceit or misrepresentation by failing to file state income tax returns for those years.
Rule 8.4(b) states that "it is professional misconduct for a lawyer to commit a criminal act that reflects adversely on the lawyer's honesty, trustworthiness or fitness as a lawyer in other respects."
Capeheart filed a recommendation that McCallister be suspended for nine months from practicing law.
Currently, McCallister's license is active, allowing him to practice like any other attorney, according to Stark Ligon, executive director of the Supreme Court Committee on Professional Conduct.
Ligon said now both sides will file briefs and responses in the case but that an opinion from the Supreme Court will likely not be heard until at least spring 2020.
McCallister will file his brief in the case first, which is due Aug. 10. The state will then have 30 days to review the brief and file its own, followed by a 15-day wait for McCallister to then file a response.
Michael Harmon is representing the state in this case.
In March 2017, an investigation was launched in regard to allegations that McCallister had not paid taxes for a number of years.
He was suspended with pay July 17, 2017, by the Arkansas Supreme Court after the Judicial Discipline & Disability Commission filed a petition, pending the outcome of the then criminal investigation regarding his alleged nonpayment of personal taxes. 
According to liens filed by the IRS in 2011, McCallister owes more than $104,000 in state and federal taxes.
On July 11, 2017, McCallister was charged with four felony counts of failure to pay or file taxes from 2011 to 2013 and 2015, according to court records.
Two days later he was arrested after a warrant was served by Arkansas State Police. Ten minutes after being booked into the Saline County Detention Center, McCallister was released.
Also on July 11, 2017, the JDDC announced it would be seeking disciplinary action against McCallister regarding his taxes after launching the investigation in March.
McCallister's alleged tax troubles came to light during divorce proceedings.
Special Prosecutor David Gibbons was appointed to this case June 14, 2017, by Bob McMahan, Arkansas prosecutor coordinator, and was sworn in by Saline County Circuit Judge Robert Herzfeld.
In addition, special appointed Circuit Judge David Laster was added to the case due to a conflict of interest. 
Former Saline County Prosecuting Attorney Barbara Webb was appointed by Gov. Asa Hutchinson to serve the remainder of McCallister's term.
Her appointment to the bench ran through Dec. 31, 2018.
McCallister resigned as judge Dec. 15, 2017, as part of a plea negotiation.
On Dec. 19, 2017, McCallister entered a written no contest plea statement to one count of failure to file a state tax return. The plea was accepted and McCallister was given 48 months probation and ordered to pay a fine of $1,500, court costs, other fees and a jail booking fee, and was also ordered to submit a DNA test.
On Jan. 5, 2018, the Office of Professional Conduct filed a disciplinary complaint alleging violations of the Arkansas Rules of Professional Conduct, in which McCallister "filed a timely answer to the disciplinary complaint."
On March 21, 2018, Panel A of the Committee of Professional Conduct issued a findings and order directing the Office of Professional Conduct to file a disbarment action against McCallister.
According to the petition filed by Ligon, McCallister violated Rule 8.4(b) of the Arkansas Law of Professional Conduct when, as a lawyer and sitting judge, he engaged in criminal conduct by failing to file state income tax returns for the years 2011 through 2013 and 2015.
In a response through his attorney, Jeff Rosenzweig, McCallister "specifically denies that he violated Rule 8.4(b) in that the action alleged does not reflect adversely on his honesty, trustworthiness or fitness as a lawyer in other respects."
In the two-day trial held April 8 and 9, 2019, "McCallister presented a number of witnesses attesting to his character, good works and legal ability," according to court records.
Those testifying on his behalf were Circuit Judges Earnest Brown Jr. Thomas Smith and Gary Arnold (Saline County); Former Saline County District Judge Mike Robinson; retired Circuit Judge John W. Cole; attorneys Sam Hilburn, Sam Gibson, Ray Baxter and J.R. Baxter; McCallister's former secretary and trial court assistant, Marcey Lawson; Saline County jail administrator Brett Carpenter; businessman and former law officer Adam Sims; pastor Johnathan Bailey; Arkansas State Police Officer Jeffrey Plouch; Benton Head Football Coach Brad Harris; and school principal Benjie White.
"Individually and collectively they demonstrate that McCallister is a good lawyer, was a good judge and is a valued member of the community. He has contributed his time in legal services and to his church, as well as being a volunteer coach," Capeheart stated in his findings.
He also stated that "Although McCallister engaged in serious misconduct by failing to file tax returns, the mitigating factors regarding his character and good works in the legal field should be considered. It is also recognized that the precedents primarily involve failure to file and pay taxes, which are different circumstances from McCallister's failure to file while withholding the actual tax due.
"Furthermore, it is important to consider that McCallister can no longer serve as a circuit judge and has already been sanctioned by the JDDC, as well as suffered considerable harm to his reputation."
McCallister began practicing law in 1991 and was elected judge in 2009. He has reportedly earned an annual salary of $160,000 while on the bench.