Middleton Heat and Air has been serving Saline County and surrounding communities for 45 years.
Chuck Middleton started the business out of his own garage.
"I always wanted to do this. I always wanted to own my own business," he said.
He began working with his father in sheet metal when he was 19. He worked for others after his father decided to change businesses. He even taught at a trade school.
In 1970, he went to work for himself. In 1976, that became Middleton Heat & Air. He worked alone, though he used his sons for labor. His son, Mark Middleton, now works alongside him running the company he built.
The family moved from Little Rock in 1965.
"Bryant was a much smaller place then," Chuck said.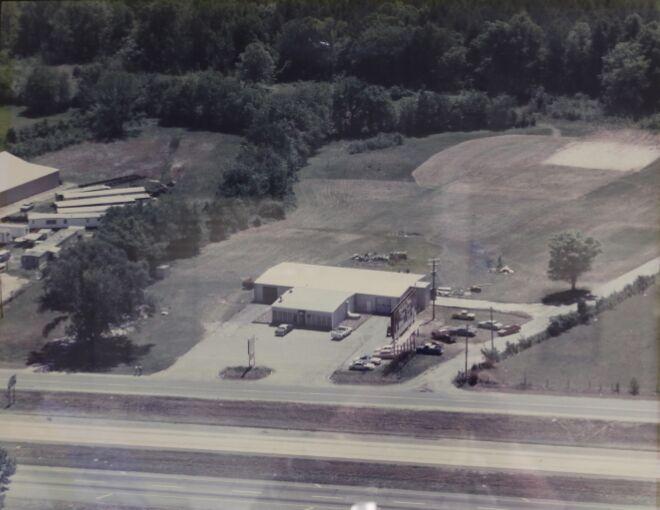 Middleton opened in the current location, 22039 Interstate 30, in Bryant, in 1981. He got the property after one day when he was driving along and saw a sign that said for sale or rent. When he inquired, the item for sale was the sign, not the land and the small building. A few weeks later, the owner called Chuck and asked if he was still interested.
The first building was 800 square feet and the current front building was built up around it. Now Middleton's location consists of several buildings. They also have a mini storage and own a shopping center.
"It has been fun and everything worked out well," Chuck said.
From that one-man operation, Middleton Heat & Air has grown to have close to 300 employees.
Mark described the business as a vertically integrated HVAC company.
Middleton has a 50,000 square-foot state-of-the-art metal fabrication shop where they make their own ductwork, pipes, fittings and other items they need.
The company installs air conditioning systems, offers residential maintenance, residential service, residential replacement and home comfort advice on the residential side. It offers the same services on the commercial side, plus it has a new construction department that can design and install HVAC systems for commercial buildings. The controls division monitors commercial businesses and can identify problems. It can alert technicians to solve the issue.
Mark called the company a "one stop shop."
The company has won national awards from Train, Lennox and Carrier many times. For 23 years, it has been voted Best of the Best in The Arkansas Democrat-Gazette.
On the residential side, Middleton primarily services six counties — Saline, Pulaski, Hot Spring, Garland, Faulkner and Grant.
Commercially they do work all over the state. Middleton is licensed in 12 states and often follows customers to other states to do work.
Chuck and Mark agree much of the business's growth has been in the past five years.
Mark praised his father for all he knows and done.
"His knowledge and experience in the industry is unprecedented," he said, calling his father a strong resource.
Mark also said his father really sets the culture for the company.
"He does the right thing every time when it comes to customers," Mark said.
He added Middleton's customer service is industry leading. The company offers residential service 24/7. From 8 a.m. to 8 p.m., they don't charge overtime because they realize people work and can't always be home for service.
"We try to be as convenient as possible," he said.
When a customer calls, no matter day or night, they get an actual person.
During the recent snow storm, Middleton stayed open to be able to serve its customers.
"When someone needs us, we really want to be there," Mark said.
They have many employees who have been with the company 30 year or longer. They hire with the intent this will be the job employees retire from.
"Employees are the most valuable resource," Mark said.
Middleton trains its employees at its own Middleton University where during the off season employees learn about systems and anything new. They also send employees to the schools for the different manufacturers.
The training center onsite has eight to 10 fully working systems to provide real hands on training.
They are excited and are big supported of the new Career and Technical Education Center opening soon. They look forward to having their future employees trained there. Mark has been invited to join the board.
The father and son pair take pride in the fact 85 percent of Middleton's employees live in Saline County.
They are grateful for their customers.
"We are blessed people trust us with something as important as their air," Mark said, adding they take the responsibility seriously.
They love their community. They give back to all the local schools, Saline Memorial Hospital, the Boys & Girls Clubs of Bryant and others.
"That is a part of who we are," Mark said.
They also have given to cities, police and fire departments. Middleton gave vehicles the Bryant Parks Department.
Middleton offers 24-hour service year round. It can be reached at 501-847-0371 and can be found online at www.middletoninc.com.