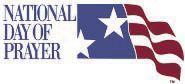 While the organizers of the National Day of Prayer in Saline County still plan to hold it at the Saline County Courthouse, this year the event will look a little bit different. 
Instead of all participants gathering close together on the lawn, only those leading it will be there. Everyone else will take part in their vehicles around the courthouse with their radios tuned into 87.9 FM. 
It is scheduled from 6 to 7:30 p.m. Thursday. 
"(National Day of Prayer) is an annual call to pray for our nation that was voted on by Congress in 1988 to be the first Thursday in May,"  Mike Titsworth, pastor of Trinity Baptist Church, said. "It is an opportunity to pray and pray for our nation."
He said the legislation giving it a date was signed by President Ronald Reagan. 
He added all faiths are welcome to take part in prayer that day. He said people can pray for God's guidance, favor, blessing and healing. 
Titsworth said Saline County holds a gathering for it every year. 
He spoke to Saline County Judge Jeff Arey about holding it on the lawn with everyone spread out due to COVID-19. Arey suggested instead broadcasting the program to vehicles. 
Using a transmitter, Titsworth is able to broadcast clearly for two blocks around the courthouse. It will be set up in the gazebo where those leading it and speaking will be. 
There are seven local pastors who will speak about seven words in II Chronicles 7:14. They are Doug Pruitt, of MidTowne Church, Jim Gardner, of Northside Church of Christ, Brian Morre, of Highland Heights Baptist Church, Jeff Medders, of Gateway Church, Brady Lane, of First Nazarene, Al Womack, of Abundant Life Assembly and Zac Reno of Summit Church. Each will get five to seven minutes to speak with prayer in between. 
Titsworth said he reached out to 70 local churches to participate. He is sending National Day of Prayer Guides to local churches. 
"I am hoping to cover up downtown with cars praying," he said.