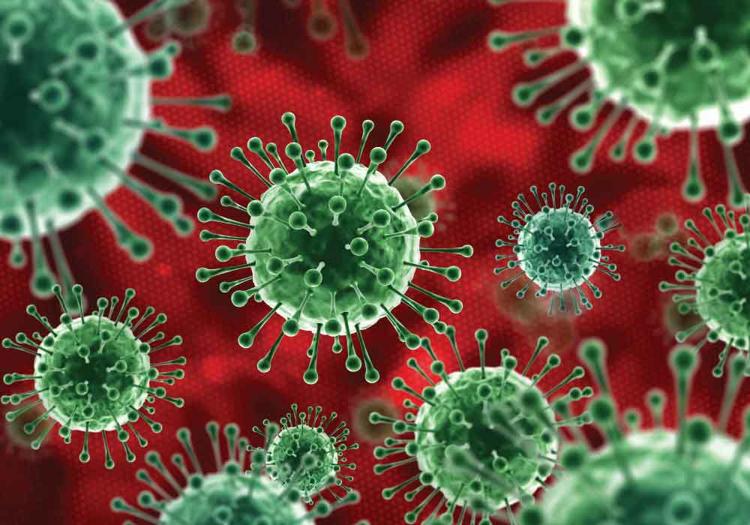 For the second day, new cases of COVID-19 hover around 1,000. Gov. Asa Hutchinson reported 990 new cases Friday, bringing the total to 37,245 . 
"Nine hundred cases is to high," Hutchinson said. "We need to reduce that."
Hospitalizations increased by 17 to 497 with 109 people on ventilators. Deaths jumped by eight to 394. 
There are now 7,028 active cases in the state. 
The top counties with new cases are Pulaski with 144, Washington with 82, Benton with 55, Newton with 55, Sebastien with 38 and Jefferson and Pope both with 37. 
Saline County has had 667 cases of COVID-19 as of press time, with 153 active, 511 recovered and three dead. 
Across the countr, there have been 4,073,243 cases with 1,233,269 recoveries and 144,780 deaths. 
Hutchinson was pleased by the number of tests the state received — 8,015. 
"It is getting back on track with tests," Hutchinson said. 
The governor and Acting Secretary of State Dr. Jose Romero both encouraged people to be careful and follow the guidelines during the weekend to reduce new cases. 
"We have an opportunity to change the curve," Romero said. 
Discussing the 2020 Census, Hutchinson emphasized its importance to the state. He said everyone needs to be counted because it helps determine representation in Congress and federal turn back funding. 
"We need everyone to do their job and take part in the Census," he said.
George McGill, chair of the Complete Count Committee, gave the numbers on the top 10 cities and counties so far. 
Faulkner County has had 65.4 percent of its population complete the census, Lonoke County, 65.3 percent, Benton County 65.2 percent, Greene 64.1 percent, Baxter County 63.1 percent, Washington County 62.6 percent, Sebastien County 62.3 percent, Boone County 62.1 percent, Pope 61.8 percent and Saline 61.7 percent. 
The top cities are Bella Vista with 79.3 percent, Maumelle 75.4 percent, Vilonia 73.7 percent, Austin 73 percent, Cammack Village 72.9 percent, Mountain Home 72.6 percent, Greenbrier 72.6 percent, Farmington 72.4 percent, Wooster 72 percent and Greenwood 71.4 percent. 
"I would like all the people across Arkansas to work to get the complete count," McGill said. 
He add that the numbers help the state get funding for education, roads, seniorcitizens and other things people care about, adding it is all driven by data. 
Kara Wilkins, coordinator for Arkansas Counts, a group of 40 partners working to encourage people to take the Census, especially among minorities, echoed the sentiment that federal dollars are important and this data helps those dollars come to Arkansas. 
She said there are three ways to fill out the census — www.my2020census.gov., by calling 844-330-202 or mailing back the survey that is sent out.
Danny Borrow, with the U.S. Census Bureau, thanked the governor for his dedication to a complete Census. He said while the national self-response for the Census is 62.2 percent, it has only been 56.8 percent in Arkansas. 
He emphasized the data will not be shared, only used for counting. 
If a household does not fill out the Census, takers will have to stop by their home for the information. If people do not want them to stop by, especially during the pandemic, they must fill it out in advance. 
He said Census takers will have ID badges, Census-issued tablets and satchels. If someone is unsure, they can request to see the ID and contact the local Census office. 
Borrow encourages everyone to fill out the census. 
Hutchinson said, regarding returning to school, the Centers for Disease Control and Prevention has put out its guidance on returning to instruction. One guidance is the need for the state positivity rate to be below 5 percent, which Arkansas currently is not. 
"We have got a lot of work to do in the next 30 days," Hutchinson said. 
He believes reducing cases is about personal responsibility to follow guidance. 
Hutchinson said the Legislative Council has approved additional funding for contact tracing. It did not approve funding to be specifically used for tracing and outreach to Latinx and Marshalese communities. He is calling on the Council to approve those funds soon. 
"This is to save lives," he added. 
On Monday, Hutchinson plans to have Secretary of Education Johnny Key as his guest to discuss schools. 
Hutchinson holds his daily briefings at 1:30 p.m. Monday through Friday.