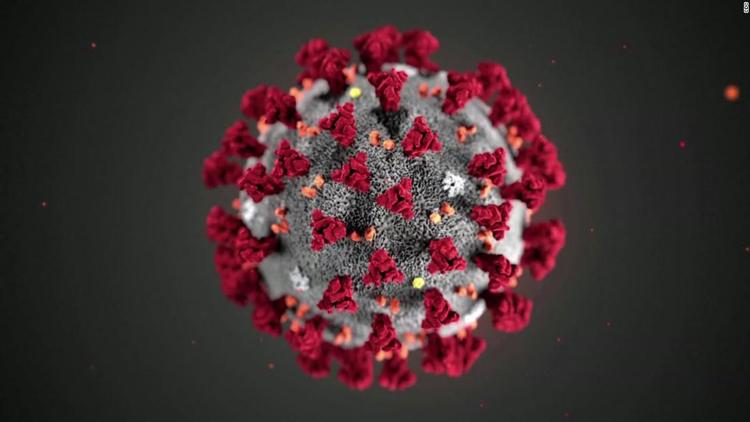 New cases of COVID-19 jumped to slightly under 1,000 with 969 for a cumulative total of 63,081, according to Gov. Asa Hutchinson. He made the announcement during his daily COVID-19 briefing today.
Hospitalizations decreased by 10 to 425.
Deaths rose by 20 to 861. Secretary of Health Dr. Jose Romero said of that 20 only one was late reporting. There was a cluster of eight deaths in a single nursing home in Mississippi County, plus an additional death at a different nursing home.  
The top counties with new cases are Washington with 211, Pulaski with 90, Bento with 47, Jefferson with 38, Sebastian with 36, Saline with 33, Faulkner with 27 and Craighead with 25.
Hutchinson said of the cases in Washington County where the University of Arkansas at Fayetteville is located, 80 percent in the 18 to 24 range. He said many are college students. He and Romero both admonished college students across the state to follow guidelines and take precautions, especially during the Labor Day weekend.
Saline County has had 1,617 cases of COVID-19 with 211 active, 1,393 recovered, 13 deaths and 20,204 negative tests.
Across the country, there have been 6,131,344 cases with 2,231,757 recoveries and 186,293 deaths.
Hutchinson reported the state received results for 7,827 PCR tests and 533 antigen tests. Of the antigen tests, 59 were positive.
Hutchinson said during the two weeks they have been open, schools have only had one additional positive case among students.
As of Monday, Bryant School District had 12 active cases of COVID-19, according to the Arkansas Department of Health website. Benton had five. Bauxite and Harmony Grove had no cases listed. The ADH does not list those with less than five cases due to privacy concerns.
At the start of the briefing, Hutchinson addressed a lawsuit filed by members of the Arkansas legislature challenging executive authority during the pandemic to have ADH issue guidance and directives. Hutchinson said the actions he and the ADH have taken are based on authority given to him by the General Assembly to act quickly during an emergency. He said the group is made up of a small number of legislators.
He reported he received a letter from the Centers for Disease Control and Prevention saying there could be a vaccine soon and the state needs to prepare a facility for storage and distribution. Hutchinson said the state needs more information on the vaccine's storage requirements before action can be taken.
Secretary of Corrections Solomon Graves made a few announcements during the briefing as well.
Beginning Tuesday, the Ouachita River Correctional Unit will return to taking in male inmates in groups of 50. He said there has been a burden on county jails this will help alleviate.
He also announced a partnership among the ADH, ADC and Wellpath LLC to make lab results for correctional facilities available to ADH electronically.
He said his department has had to enter data by hand, which has been a long process.
Starting in October, the Department of Corrections will begin a phased reopening to in-person visitation.
More information about today's briefing will be in Friday's edition of The Saline Courier.