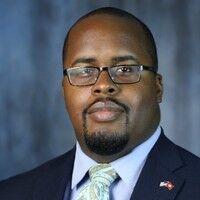 Gov. Asa Hutchinson reported during his daily COVID-19 briefing Thursday that there has been 1,013 new cases of the virus since Wednesday, though he added some of those cases were late entries from the previous day.
That brings total cases to 36,259 with 7,009 active and 28,864 recovered.
Hospitalizations went up by six to 480 with 107 on ventilators. Deaths increase by six to 386.
The state received results from 5,487 tests. For the month of July, there have been 133,054 tests administered.
The top counties with new cases are Pulaski with 113, Washington with 76, Benton with 73, Sebastien with 65,  Crittenden with 43 and Craighead with 41.
Saline County has had 637 cases with 148 active, 486 recoveries and three deaths.
Nationally, there have been 4,005,414 with 1,210,849 recoveries and 143,820 deaths.
Hutchinson named Solomon Graves his new secretary of corrections, pending approval from the Board of Corrections. He is taking over for Wendy Kelly who has resigned from the position.
Hutchinson discussed active cases within the Arkansas Department of Corrections facilities.
There are currently 841 active cases in correction facilities, not including county jails. There is particular concern regarding the Ouachita River Unit in Malvern, which is where those with health problems and the elderly are incarcerated.
More information about today's briefing will be in Friday's edition of The Saline Courier.