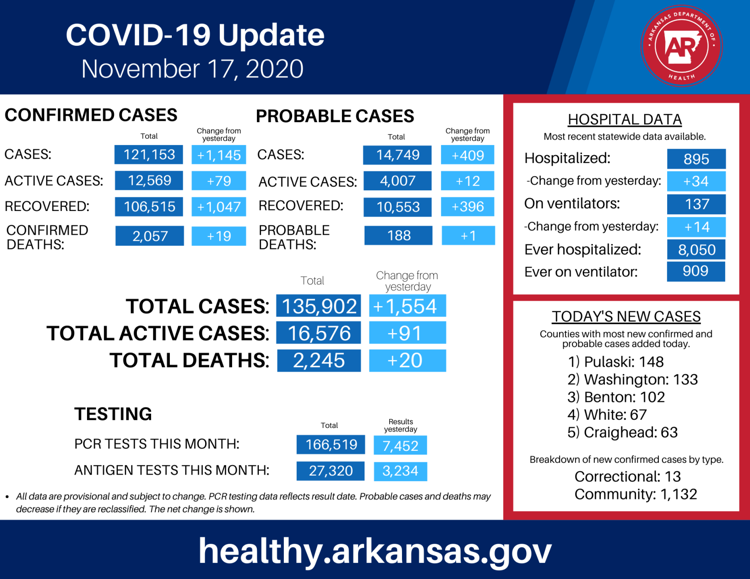 The Arkansas Department of Health numbers show 1,145 new confirmed cases of COVID-19 for a cumulative confirmed total of 121,153 total cases with 12,569 active confirmed cases and 106,515 recoveries.
ADH reported 409 new probable cases for a probable total of 14,749 with 4,007 active probable cases, 10,553 probable recoveries and 188 probable deaths.
Hospitalizations rose by 34 to 895 with 137 on ventilators.
Deaths increased by 19 to 2,057 since the pandemic began.
The state received results for 7,452 PCR tests and 3,234 antigen tests.
The counties with the most new cases are Pulaski with 148, Washington with 133, Benton with 102, White with 67 and Craighead with 63.
Across the country, there have been 11,289,297 cases with 4,244,811 recoveries and 248,001 deaths.