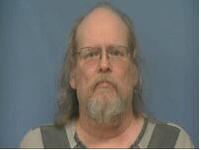 A Hensley man charged with rape in a case involving a juvenile victim is now facing an additional charge and will go to trial in January 2022
Joseph Aaron Koon Sr., 60, has been charged with rape, a Class Y felony, and sexually grooming of a child, a Class D felony.
While originally charged only with rape, court records show that the charges were amended in June to include a second charge in the case, sexually grooming a child. A jury trial has been set for Jan. 11 and 12, 2022.
According to court documents, the Saline County Sheriff's Office responded to an address in Hensley on Jan. 22 in reference to a suicidal person. A witness advised that Koon had left the residence to "take a walk" after threatening to shoot himself following a verbal altercation. A deputy later spoke with a second person, a relative of Koon, who stated that the argument began when a female victim came forward stating that Koon had molested her.
A forensic interview was conducted on Jan. 26 with the victim who disclosed Koon allegedly had touched her inappropriately. She also indicated that Koon showed her pornography and that the "images she viewed were of kids." She was also shown adult pornography. Court records state that the victim was under the age of 14 years old at the time the incidents allegedly occurred.
Koon was taken into custody on Jan. 29. He was released from the Saline County Detention Center on Feb. 2 on a $5,000 bond.