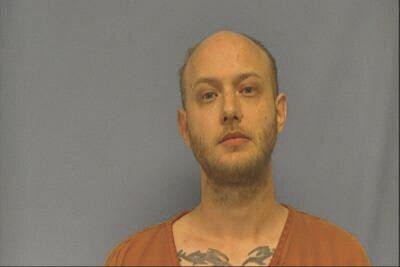 Formal charges have been filed in the case of a Benton man arrested in May and accused of engaging in sexually explicit conduct with a 10-year-old female child over an online messaging service.
As previously reported in The Saline Courier, Caleb Eugene Huggins, of Benton, has been charged with engaging children in sexually explicit conduct for use in a visual or print medium, a Class B felony for a first offense.
"(Saline County) Sheriff (Rodney) Wright asks that parents always take the time to know who your child is talking with or messaging on the phone," said Lt. Ron Parsons, of the SCSO. "The suspect could face up to 10 years per picture."
Huggins was arrested in May by detectives with the SCSO Internet Crimes Against Children Task Force. The SCSO became a member of the Arkansas Internet Crime Against Children Task Force in 2020. The Arkansas ICAC is comprised of 42 local police departments and sheriff's offices, as well as, federal partners and prosecuting agencies that work together to keep children safe and hold offenders accountable.
New details in the case have emerged with the filing of court documents related to Huggins' case.
According to the affidavit, the case was originally created by the Vancouver Police Department in Washington, but due to the fact that Huggins resided in Benton, the case was reassigned to detectives with the Saline County ICAC in January.
An incident report from the VPD indicated that the victim's mother notified law enforcement from the VPD regarding the online sexual exploitation of her child which occurred in April 2019 when the child was 10-years old. The mother provided investigators with screenshots of an online chat copied into a PowerPoint presentation.
"The chat venue was Google Hangouts, a chat function related to Gmail and previously to Google Plus," according to the affidavit. "The first time-stamp in the chat buffer was (April 6, 2019)."
Court records state that Huggins allegedly asked the victim for explicit photographs despite knowing the victim was underage.
Investigators with the VPD submitted a search warrant and Google responded with the relevant records on Dec. 9, 2020.
"Upon reviewal of the records, information was found relating to the subscriber's account, activity records of Hangouts chats, email archives, stored photos and search activity," the affidavit said.
Searches from a device on Oct. 15, 2019, revealed searches for the phrases "prosecutor office" and Huggins also visited the site www.salinecounty.org.
Huggins' Google Photos archives contained 11 folders named after Google Hangouts chats and all were sexual in nature and included photographs of Huggins including his face and genitalia. One photo included a red tattoo on his upper arm of "hatchet man" which is a symbol related to the band, Insane Clown Posse. Tribal style tattoos were also visible on his collarbone.
A review of Huggins' email archive found that it was used to register other services such ESPN, Disney+ and Hulu. A search by investigators also revealed Huggins' Facebook account which contained two images of Huggins. Those photos showed that his tattoos matched those found in the photographs in Huggins' Google Photos archive.
In a post Miranda interview with Huggins on May 10, he allegedly admitted he did engage with the child in the messages in question. He also allegedly admitted that the photos found were of him and that, "he had made a mistake."
No trial date has been set in the case.