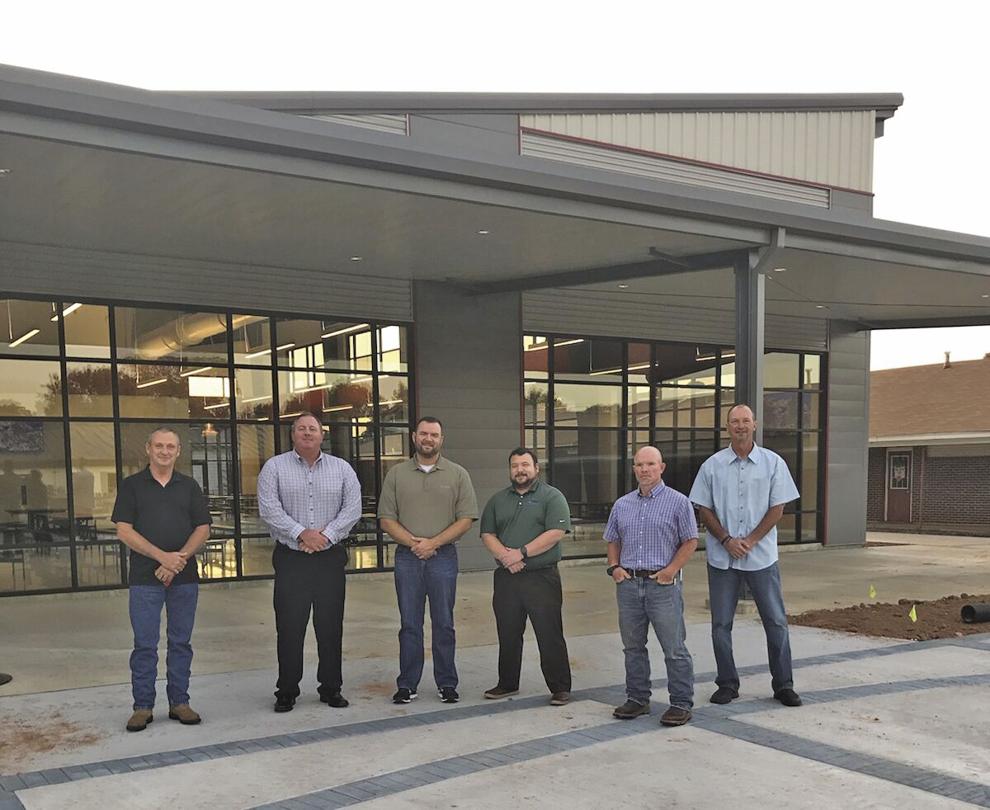 Just in time for students to return to campus, Harmony Grove School District's new junior high and senior high cafeteria is complete and ready for use.
"We are excited and happy for the kids on Aug. 24 to be able to use it and enjoy it," said Superintendent Heath Bennett.
Work on the cafeteria began in June of 2019 with the demolition of the buildings that were previously in the cafeteria's location.
Bennett said the district was blessed and fortunate to get facilities funding for the project so the district did not need to ask the tax payers to fund it like it did for the high school addition currently under construction.
Bennett said this new space will not only provide a place for students to eat, but eventually the district will be able to use it for things like professional development for staff and teachers and rent it out for class reunions.
Because the district does not have an auditorium, Bennett thinks this new cafeteria may be used for programs that would normally be in an auditorium.
Other than a few finishing touches, the cafeteria is ready to go. Due to the COVID-19 pandemic, the benches that are planned to be outside have not come in, but Bennett expects those to be installed in about a month.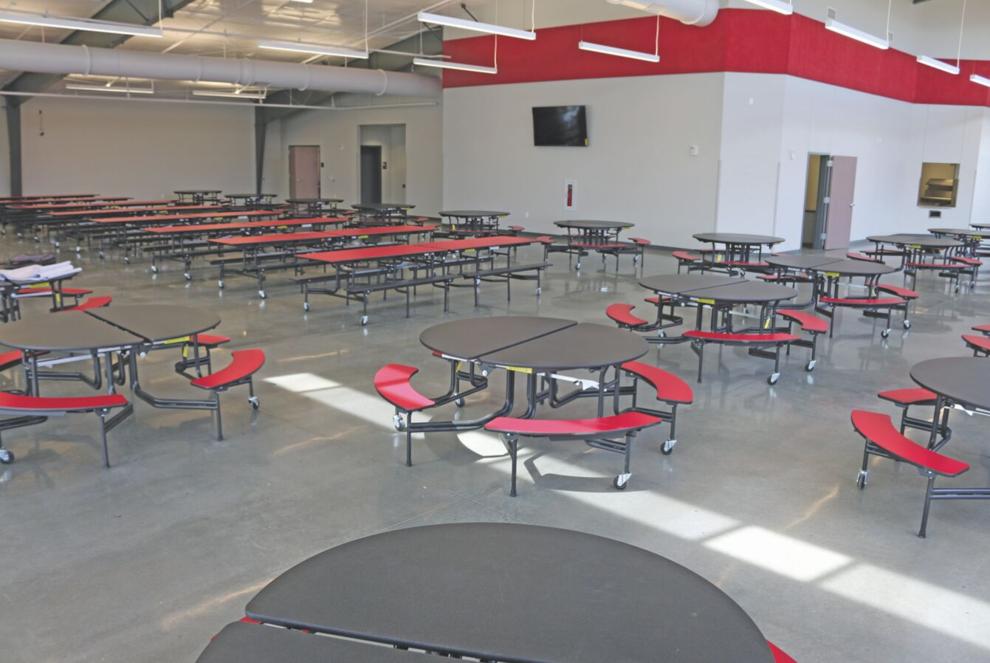 The new cafeteria has 10,000 square feet of seating space, which Bennett said is 8,000 more than the old cafeteria. The kitchen and serving area is 1,700 to 2,000 more feet.
Bennett said the old cafeteria was great, but it was built for when the school had classes of 30 to 40, not classes of 100. Before the school averaged 400 to 500 students. Now it has 1,240. There just was not enough space.
The old cafeteria held 175 to 200 students. This new space is set up for social distancing and can seat 300 students. Without social distancing, it can hold 400 or more.
On top of the need for space, the district wanted to give students a better place.
"Our kids deserve something nice," Bennett said.
Students who do not want to eat in the cafeteria will be able to sit outside to eat.
Lunches will be seventh through ninth grades together and 10 through 12th grades together with time for the cafeteria staff to prepare in between.
He believes the new cafeteria is in the best spot between the two schools to give easy access for all students.
"Location is key," Bennett said.
While the school is following social distancing, each of the round tables will have one student per seat, though the seats can hold two, and students will be spaced out along the long tables.
"Safety is our number one concern for students and staff," Bennett said.
The new cafeteria has flat screen T.V.s throughout the space where they can play the news or sports.
Bennett wanted it to be a nice place for students to spend time. It was modeled on the way colleges set up their cafeterias.
There will also be small T.V.s in the serving area where students can see what is on the menu.
The serving area has two pay stations, a salad bar and places for hot items and drinks.
This new kitchen is much bigger than the old and features better equipment and larger freezers and coolers.
Bennett said the district plans to add a water bottle fill station to the cafeteria so students can bring bottles from home to fill. There are already fill stations in other buildings.
"We hope patrons understand how pleased we are and thankful we are done," Bennett said. "We think the parents and students will be proud."