To celebrate the opening of a Burlington store in Benton, the business through a partnership with AdoptAClassroom.org made a large donation today to Hurricane Creek Elementary School.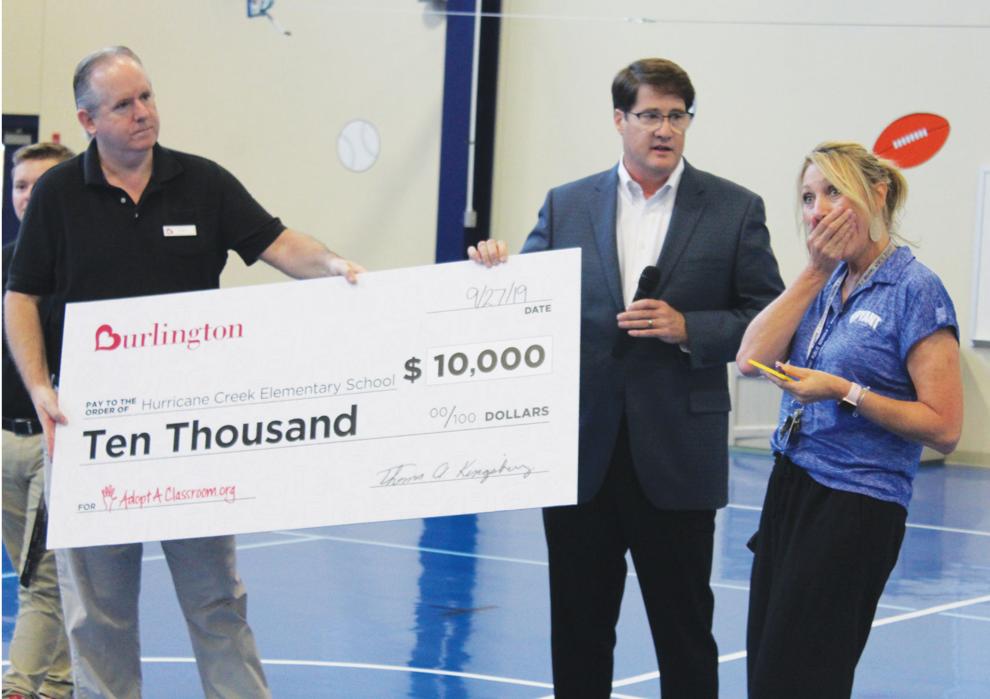 Representatives from the store presented a $10,000 check to Principal Tammie Reitenger during the school's daily Rise and Shine Assembly. 
Paul Mallett, regional vice president for Burlington, while addressing the crowd said that teachers work very hard and often have to purchase their own supplies. 
To assist the educators, the business adopted the school and will be providing $285 in new supplies for the 35 teachers on staff. 
"On behalf of Bryant Public Schools and Hurricane Creek Elementary, I would like to thank Burlington and AdoptAClassroom.org for adopting our entire school," Reitenger said. "Our teachers look forward to using the funds to enhance learning in our school and in their classrooms. We are thankful for the support we received from Burlington and AdoptAClassroom.org."
Burlington, in partnership with AdoptAClassroom.org, makes a donation to a local school as part of a grand opening celebration each time a new store is opened.
The Benton store is set to open Oct. 4 at 20815 Interstate 30 in the Alcoa Crossings Shopping Center.