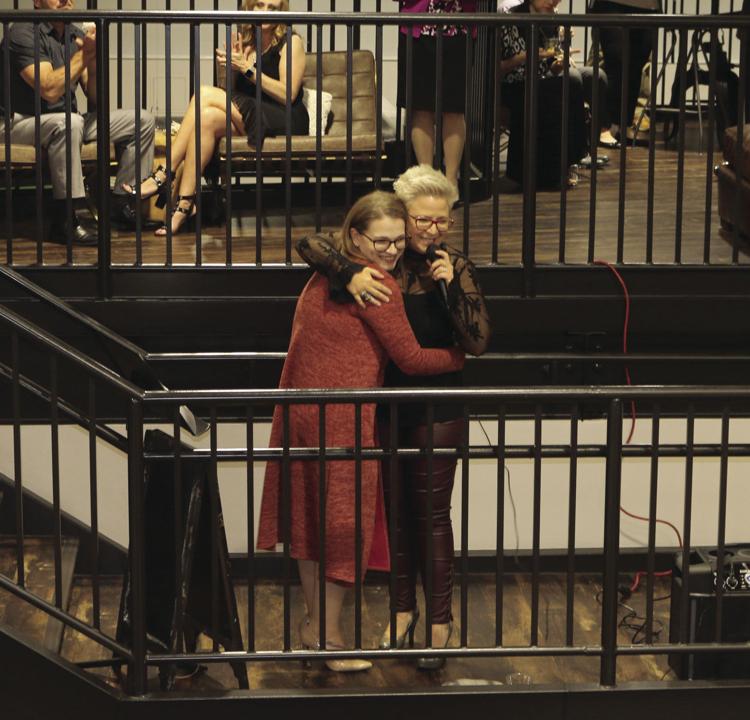 November is National Adoption Month. 
According to the website of the Children's Bureau, it is "a month set aside to raise awareness about the urgent need for adoptive families for children and youth in foster care."
"Every child deserves a permanent home," Executive Director of ABBA Adoption and ABBA Charities, Inc. Kandi Cox said. "Adoption is so important for children in foster care waiting for their forever home."
ABBA Adoption primarily works to place infants with families, though it does some older teen and sibling adoption as well. ABBA Charities works to help support birth mothers in need and help ensure they have stability. 
With infant adoption, she sees adoption as important for both the birth mother and the child. She said many of the mothers she works with are in crisis and not in a position to care for the child. It helps them in their situation to have a good home for their child. It is better for the child to get into that forever home early to start the bonding process. 
For foster children, she feels its important for them to have those forever homes. 
According to a report at the first of the year, Cox said the number of children in foster care has declined. She views it as a positive development, but emphasized there is still a need. 
"There is a huge need there," she said. 
Cox said most people see adoption as the parents being a blessing for the child, but in truth the parents get blessed.   
"Adoption is hard work, but worth it," she said. 
Cox said the support of area nonprofit organizations and the adoptive or foster parents' own community is key. 
For many families, fundraiser help with the cost of adoption, including agency fees. Cox said there are also grants parents can apply for. Some companies offer help with adoption as part of their benefits. There is also a tax credit for adoption. 
Organizations like The Call of Arkansas help support foster and adoptive families. Project Zero works to facilitate children finding their forever homes. 
The Call offers a clothing closet for foster families to help get what they need for the children who come into their homes. Cox said many foster children don't have much when they are placed. 
"I believe The Call really benefits our community," Cox said. 
The Call of Saline and Perry Counties' Foster Care Closet is located at 2010 Military Road in Benton. It takes donations of gently used clothing for children, diapers, wipes and frozen meals. It is open Tuesday and Thursdays to accept donations. 
Cox said there are many ways to help. People can contribute toward an adoption, provide respite care for foster families and donate to organizations like The Call and ABBA Charities. 
If a person knows a foster or adoptive family, they can reach out to help provide resources such as clothing and shoes or provide meals and support. 
To learn more about ABBA charities, people can contact Cox at 501-993-6487, email kandi@abbacharitiesinc.com or check out ABBA Charities Facebook page. In honor of adoption month, ABBA will hold a Facebook fundraiser. She hopes to raise $25,000.
Down the road, she plans to hold Saline County's first bike race as a fundraiser. 
Cox is available to speak on adoption to any organization. They can call or email her to schedule.