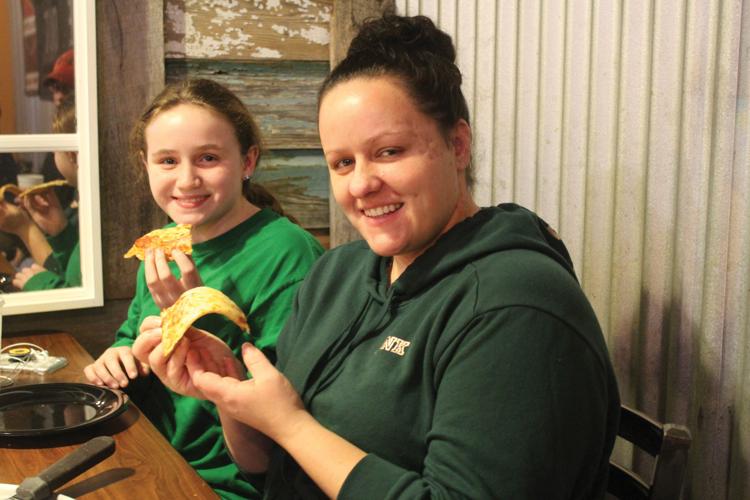 Bryant Officer Samantha Hodgson has always wanted to be a police officer. Even after being injured in an officer-involved shooting last month, she said the plans for her life have not changed. 
"Ever since I was little, I always imagined being a police officer," she said. "Nothing else ever entered my mind."
Her career in law enforcement began while serving in the U.S. Air Force. She joined the military at the age of 18 since she was not allowed to become a police officer until she was 21 years old. 
Hodgson has been an officer in Bryant since October 2018. Prior to working in Saline County, she worked as a police officer in Little Rock and a dispatcher in Pulaski County.  
Last month, Hodgson along with fellow officers, responded 1200 Whirlwind St. in response to a call from concerned family member. 
Austin Chase Swindle, 24, reportedly fired upon officers with a shotgun, shooting through the door of the residence. 
After shooting and injuring Hodgson, Swindle reportedly exited the apartment brandishing the shotgun. Bryant officers said he refused to comply with orders to drop the weapon. When he allegedly pointed the shotgun at police, he was shot and fatally wounded, according to Arkansas State Police who are investigating the incident. 
After the shooting, Hodgson was transported via helicopter to University of Arkansas for Medical Sciences. She spent four days in the hospital, including some time in the intensive care unit. 
Being shot with birdshot, Hodgson said she had a complete injury to the left side face from her neck to the top of her head. 
Initially doctors said she had a brain injury.  She had a blot clot and bleeding in her brain, but during a recent doctor's visit she learned the injury has completely healed. There are still pellets in her brain, but doctor's believe it would be more harmful to remove them, Hodgson said. 
For injuries to her left eye, she had to have two surgeries and she still cannot see out of her eye. Doctors believe it will heal and eventually her eyesight will return. 
Overall, Hodgson said she is healing well and feels good.  
Throughout her recovery, Hodgson said she has received tremendous support from the community and fellow officers. 
"It's amazing," Hodgson said when asked what this support meant to her. "I could imagine that people are good. There are good people out there, but ever since all this happened. It's (the community's support) just absolutely amazing."
She told The Saline Courier she wished she could say thank you in so many ways and in so many languages. 
"It just means the absolute world," she said. 
Hodgson said she especially appreciates the numerous prayers people have said for her. 
Since the incident, her coworkers, who she called her family, visit her often to make sure she and her daughter, Abbie Nalley, 12, is taken care of.  
Hodgson, who is a single mom, said that through this experience her daughter has learned how good a community can be. 
"It makes me happy knowing she's happy," Abbie said adding that they have a great support system. 
Even though still needs more time to heal, Hodgson said she is excited to put on her uniform again and return to work. 
"I can't wait to get back to work," Hodgson said. "I kept telling the guys that I'm not going anywhere." 
Going into law enforcement, Hodgson knew about the dangers involved with the job. She said the shooting will not change the way she perceives her job, but her experience will affect actions her work in the future. 
She plans to be more aware and alert and will make sure to ask more questions to better understand her surroundings.