Parkgoers visiting Bishop Park will now the opportunity to register be organ donors thanks to a new kiosk at The Center. 
The Arkansas Regional Organ Recovery Organization kiosk was unveiled during a news conference Friday morning.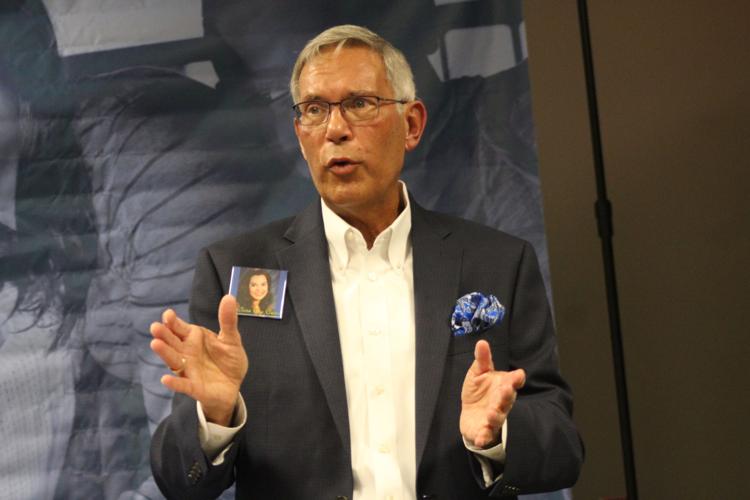 Paul Owen, a former Bryant teacher, is an advocate for organ donation after his daughter was able to change three people's lives. 
While a student at Bryant High School, Owen's daughter Melissa received her first driver's license and registered to be an organ donor. 
More than 22 years later, on Christmas Eve, Melissa had a brain aneurysm and a stroke causing her death at the age of 38. 
"It was a terrible awful time … She was our first baby," Owen said.
The following day, three lives were saved. A woman in New York received a kidney; another woman in Arizona received Melissa's other kidney and a Little Rock woman received Melissa's heart. 
"It has become to be our new Christmas miracle. You have to take something out of a tragedy and then you realize that she was able to help in this way," her father said. 
Yolanda Harshaw, the recipient of Melissa's heart, has now become a member of Owen's family. 
"Who would have known that we live 2 miles from each other … now Yolanda has become part of our family, and she is watching her two kids grow up and they call my wife 'mom' and they call me 'donor dad.'" 
Owen and Bryant Mayor Allen Scott agree that by placing the kiosk at The Center it will raise awareness about organ donation. 
"This is a key to the future. That is a game play right there," Owen said while pointing to the kiosk.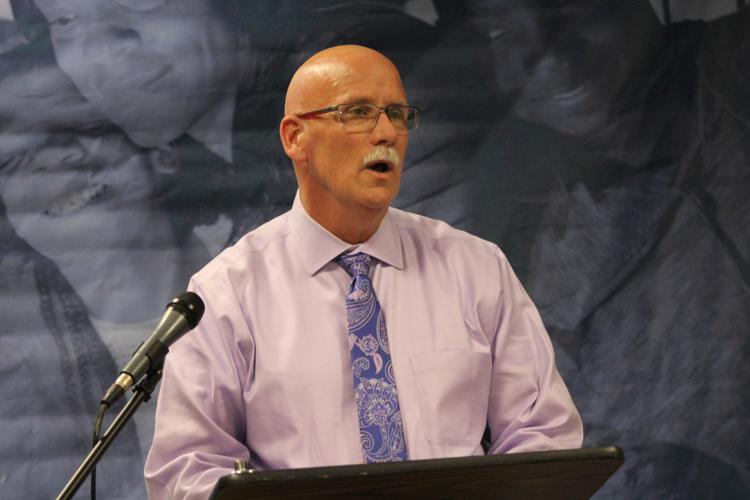 Scott learned of the kiosks while attending a similar news conference when Gov. Asa Hutchinson unveiled a kiosk in Little Rock. Several officials from various cities were invited to the event. He thought the kiosk was a great idea and that Bryant needed one. 
Scott feels that as a city's population grows it become more and more important for residents to become organ donors. 
"As the population grows, the need for organ donors grows as well," Scott said. "What better way to do that than to have a kiosk like this."
Using swipe technology, individual can use a driver's license to register. 
"The new, streamlined method of registration saves time and eliminates manual form entry steps," according to ARORA.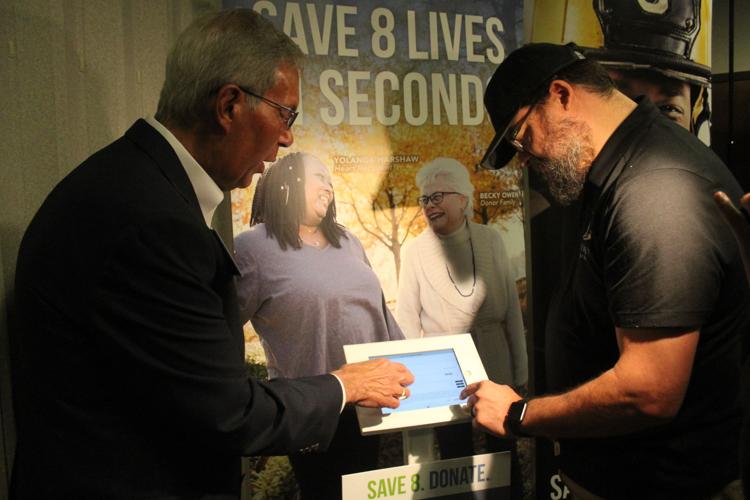 The kiosk reveal in Bryant was part of statewide initiative to increase the number of people who are registered to be organ donors. The goal is to place the new kiosks at high-traffic places across the state. 
Currently, there are nearly 114,000 people across the country who are waiting for an organ for transplant. More than 300 of those people are Arkansans, said Audrey Coleman, director of communications for ARORA. 
"Every 10 minutes another person is added to that list and every day 22 people die waiting for an organ because one was not found in time," Coleman said, adding an organ donor can save up to eight lives and an organ and tissue donor can save up to 100 or 200 lives. 
Along with registering to become an organ donator at the kiosk, registration is also available at a local Department of Motor Vehicles office or online at donatelifearkansas.org.