Local attorneys helping victim's pets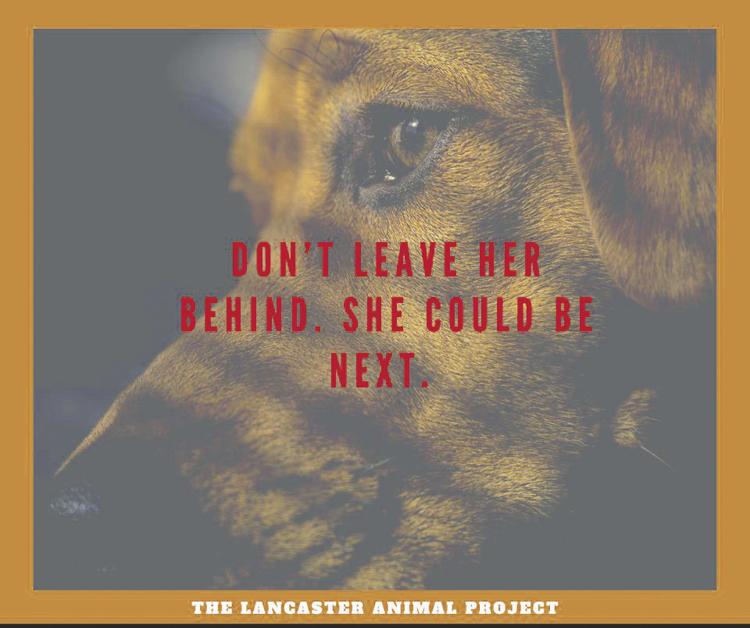 A new grant program has been established to aid victims of domestic violence in starting a new life that includes all members of their family — their four-legged friends.
"We are happy to announce that The Lancaster Animal Project now offers grants to victims of domestic violence to be applied toward temporary boarding, food and vaccinations for the family pet fleeing domestic abuse," said Jennifer Lancaster, founder and director of The Lancaster Animal Project. "Victims of domestic violence are often faced with the difficult task of not only finding safety for themselves and their children, but also the family's pets. Few domestic violence shelters can accommodate pets. This leaves the victim with the difficult choice of staying with the pet in the abusive home or leaving the pet behind with the abuser. When a pet is left behind, it often becomes the abuser's next target."
The foundation was originally created to help dogs in need through rescue, vetting and legislation. Lancaster and her husband, Clint, are partners in the Benton-based Lancaster Law Firm. Adding this new program, which has been named the "Escape Grant," allows them to expand services within the animal project.
"Our organization is multifaceted," Lancaster said. "We rescue abused and abandoned animals, rehabilitate them and find them new homes. We represent animals and their owners in court, and we have also sponsored many spay/neuter clinics. Our newest program is offering grants to victims of domestic violence for the purpose of boarding and caring for their pet when they leave their abuser."
According to Lancaster, Arkansas law allows for an order of protection to include family pets, but the resources to take their pets with them are not always in place for fleeing victims. After seeing that scenario play out first hand, the Lancaster's knew something needed to be done.
"The Lancaster Animal Project has been involved in cases where a left-behind-pet was abused, tortured and even killed out of spite," Lancaster said. "My husband and I are attorneys. A large part of our practice is domestic relations cases. We have personally handled cases where a family pet was left behind with the abuser and the pet was abused or killed. I have spoken with the staff at Safe Haven and they told me that some victims will refuse to leave the abuser if they have to leave their pets behind. We want to provide domestic violence victims with the opportunity to keep their pets safe while establishing a new residence."
Those leaving abusive situations can now apply for a grant through The Lancaster Animal Project. The funds can be applied towards temporary boarding, food and vaccinations for the family pets of those fleeing domestic abuse. The grants currently only cover the boarding of dogs and cats, but Lancaster said that owners of other animal breeds should still contact the project for more information.
In support of the grant project, the group has some fun and original fundraising activities planned.
"We have a number of fundraisers coming up that will directly support this program," Lancaster said.  "On November 16, Exceptional Physical Therapy Wellness Center will be hosting a Doggy Noses and Yoga Poses event for us. The event will begin at 11 a.m. and will be taught by Robyn Henderson. We will be serving mimosas and light snacks. Adoptable dogs will also be available for snuggles."
The group will also hold a Santa Paws event where people can bring their furry friends and get their picture taken with Santa and Mrs. Claus. The event will be held at the Saline County Courthouse Gazebo on Dec. 7. A $5 donation will cover the coast of the photo.
Registration is also now open for a virtual 5k that will begin on Jan. 1, 2020. Medals will be given to all the winners. Registration can be found on The Lancaster Animal Project website.
Lancaster is excited to be overseeing the new program that is now part of The Lancaster Animal Project and hopes these events will both raise money and bring awareness that the program exists.
"Not only have I personally witnessed the need for this type of grant, but I have also spoken with staff at the domestic violence shelter, Safe Haven," Lancaster said. " They agree and are very excited about this new program. We need help spreading the word so victims will know that it is now available."