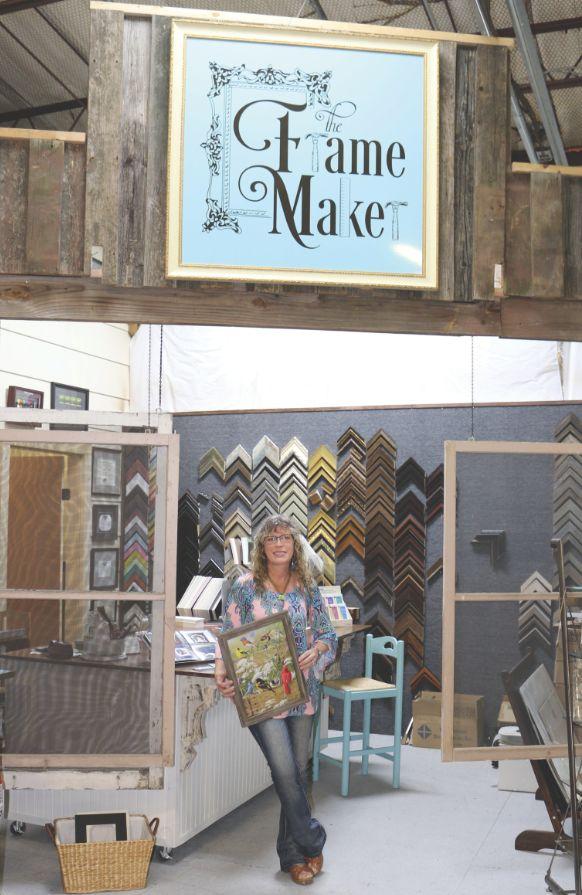 After taking a few years without an official business, one local frame maker has opened a location in Madison's of Benton to offer her services to the community.
Tammy Iosbaker, owner of The Frame Maker, has been in the framing industry for 30 years. She started out working in a small framing shop in Little Rock. Within a year, she had the chance to purchase it.
Her parents moved to Benton and she relocated not long after to help take care of them due to their health issues.
She worked part-time at Allied Frame Maker, which was owned by Allied Glass, and did art consulting for a company. Eventually, she went full-time with Allied and worked there 10 years until it closed its frame making side in 2016.
From there, she took time to care for her family and did some frame work as people asked. She mostly worked out of her kitchen. She also helped a friend who was a wholesale distributor to frame makers. She would build frames and her friend let her use framing equipment for her own projects.
Unfortunately, her friend passed away due to cancer. When Iosbaker started The Frame Maker, she purchased some of her friend's equipment from the family.
Iosbaker and her husband started talking about her opening up a shop in Benton. She had many of her old customers in the community ask her to. So in the early part of the year she started looking for a space.
She has been open in Madison's since May 1.
Due to the COVID-19 pandemic, she has struggled to get the supplies she needs. Many of the suppliers have been closed. Because of her long history in the industry, she has been able to work with her contacts to get most of what she needs.
She has been blessed with friends who helped her move and a friend's husband even built her framing table where she works.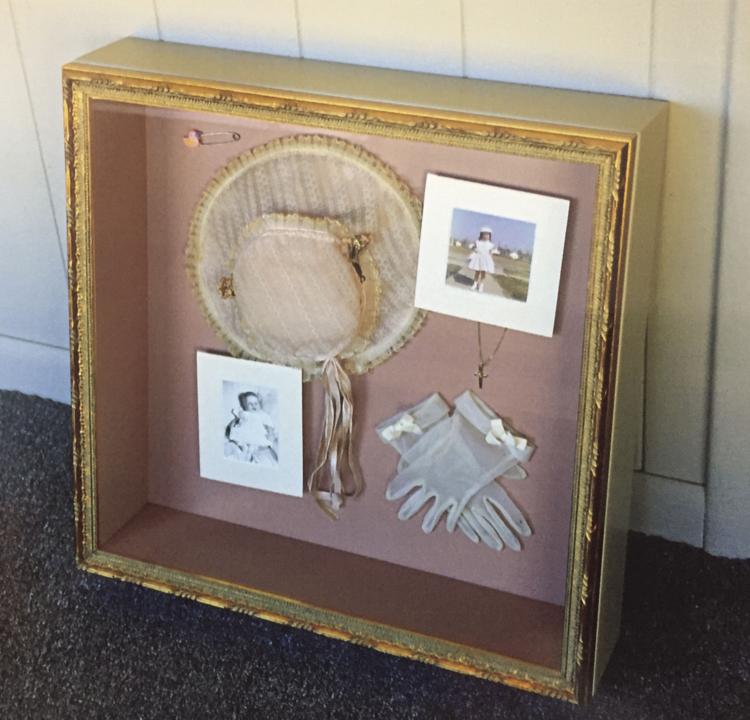 She frames not only pictures, but she can frame mirrors of most sizes. She can also preserve important documents and objects in way people can enjoy them instead of having them stashed away. She creates many shadow boxes to preserve sentimental items.
Iosbaker has done old land deeds, military items and christening gowns.
With her experience, she can help customers find just the right styles and colors to make their art or object display the best.
She loves the story frames get to tell.
As part of her goal to preserve items, Iosbaker uses high quality products. She doesn't use masking tape or matts that contain acid. She offers conservation quality glass to filter out UV light.
For framing, she tries to have a turn around time of a week or two. Shadow boxes take two to three weeks. She said turn around time really depends on how custom the work is.
She can do custom finishes, fabrics and molding. She is not limited to what is already milled and finished. While her table limits the size of what she can do, she can pull all her work tables together to allow her to frame larger items.
Once her work space is ready, she wants to be able to open the back door so Madison's shoppers can peak in and see her work if they want.
To help her create custom frames, she has a computer cutter for unique designs.
She makes frames using an underpinner that puts in corner shaped nails to provide strength without showing the nail.
She only uses wood or metal, no plastic or polystyrene. She said while it may look similar but does not last and runs the risk of damaging the item framed. She said when a polystyrene frame falls off the wall it can't be repaired because of the way it breaks. She shows her customers how to tell the difference.
The Frame Maker is open when Madison's is open, noon to 5 p.m. Monday through Friday. She works mornings and can make appointments. She also works by appointment on Saturdays. She is closed on Sundays.
When she is able to expand hours, she plans to post those to Facebook. She also shares videos on the page.
Iosbaker plans to hold a grand opening and invite the community once it is deemed safe to do so.