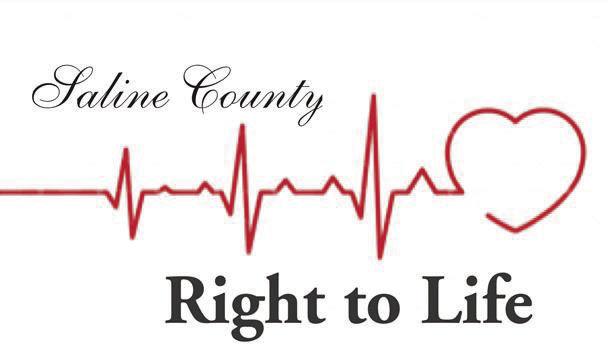 Saline County Right to Life will hold Proudly Pro-Life starting at 7 p.m. Sept. 17, in the Hanes Classroom at Saline Memorial Hospital. 
Monica Kelsey, founder of Safe Haven Baby Boxes, will be the keynote speaker for the event. 
Jody Jordan, of Saline County Right to Life, said Kelsey will be talking about the baby boxes. 
Andy Mayberry, president of Arkansas Right to Life, will serve as emcee for the event. 
While it is a fundraiser for Saline County Right to Life, Jordan said admission to the event is free. The organization is asking for donations. 
The group plans to provide dessert and coffee for those who attend. 
"(Right to Life) is a nondenominational group to promote education and awareness for life issues, especially the protection of the unborn," Jordan said, adding the group also advocates for the elderly and the handicapped. 
She said much of the Saline County group's work is education. They plan to have a booth at the Saline County Fair with New Beginnings Pregnancy Resource Center. In October, they will participate in a Life Chain, where they will line up along Military Road in Benton. 
"We are just trying to keep the issues alive and help people realize the sanctity of life," she said. 
The organization believes life begins at conception. 
Anyone interested in joining the organization can learn more about membership at the event. The group meets the second Tuesday of the month at 6:30 p.m. at Boswell Library in Bryant. Membership is $15 for individuals or $25 for couples or families. 
Jordan said when people join together, they can make a difference. 
"Being part of an organization is more effective," she said. 
The co-chairs of the Saline County group are Kandi Cox and Toni Blackwell. 
Saline County Right to Life is a chapter of Arkansas Right to Life. 
The Arkansas affiliate Executive Director Rose Mims said people often confuse the group with a pregnancy resource center. She said they work to educate, get legislation passed and support pro-life candidates for office. 
Arkansas Right to Life has been around for 45 years. Mims said they hold events all over the state. 
Mims will be a speaker at the Saline County event. 
Jordan hopes people from the community attend the event and learn more about the issues and the organization. 
"We appreciate any support from the community," Jordan said.