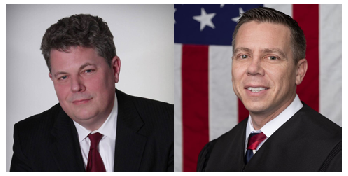 Years a resident of Saline County?  22 years
Position you are seeking?  Saline County Circuit Court Judge, 3rd Division
 Why are you seeking this position?  After three decades of practicing law in Circuit Court, representing thousands of Saline County citizens in every kind of Circuit Court case — from adoptions (more than 300 adoptions) to family law cases (more than 1,000) to probate matters to criminal cases (both prosecuting and defending), I wanted to put my experience to work for the people of Saline County. Experience is particularly important in my race because my opponent is a political appointee who has never handled any kind of Circuit Court case of any kind in any court. Not a single Circuit Court case ever. I have been asked to serve as a special circuit court judge by each of our current local circuit court judges dozens of times. They know that I understand the law, and that I will apply it fairly. In contrast, my opponent, Josh Newton, was appointed to his current position because of his political connections despite having never appeared in Circuit Court or District Court previously as an attorney. The difference in qualifications is stark. I will hit the ground running while my opponent would have to ask where the bathroom in the courthouse is located.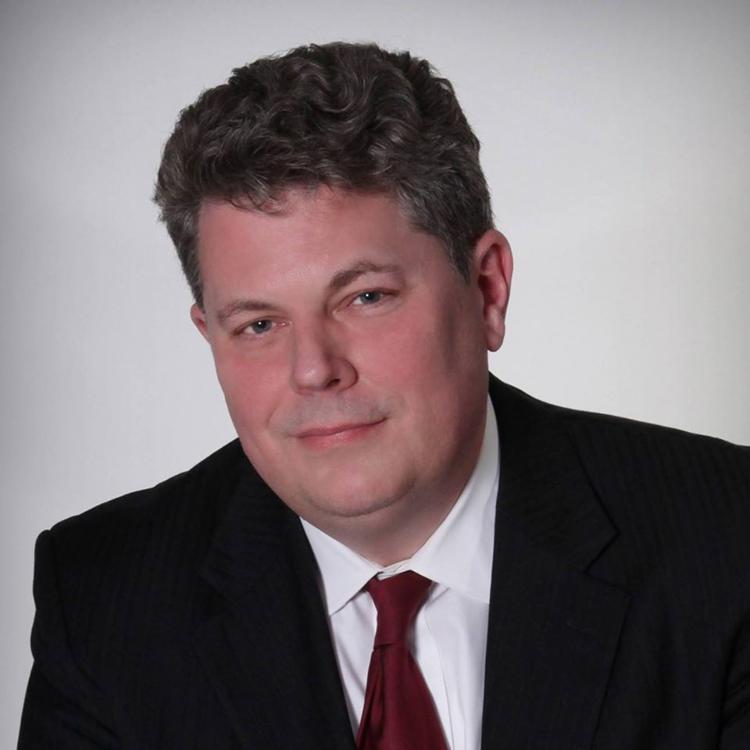 What makes you a better fit than your opponent? People who come to circuit court are going through some of the most stressful, scary times of their lives. They're facing questions as important as how often they get to see their own children; what happens to their parent's estate; who is going to make sure they are taken care of in their declining years; whether they are going to get a fair trial if they've been accused of committing a crime. We deserve to have experts with integrity making those decisions. I have that expertise. I understand the law. I have shepherded people through those dark times. My opponent has never handled a Circuit Court case of any kind ever. Some might ask why the governor appointed him to his current job if he wasn't qualified. I'm sure it's not merely a coincidence that Newton is married to a prominent lobbyist and plays basketball on a regular basis with the governor.  Far worse than having political connections — we all appreciate our friends and family and I don't begrudge him that — however, is that my opponent has taken thousands of dollars in contributions not only from lobbyists and PACs (in a judicial race?!), but literally his biggest donor is the most notorious political operator in Arkansas — nursing home owner Michael Morton. Saline Countians should know the name Michael Morton because there is a former Arkansas Judge from Conway — Mike Maggio — who is currently serving time in federal prison for changing the outcome of a case because he was bribed by Michael Morton. There is a former State Senator from Conway currently facing federal charges for facilitating a bribe from Michael Morton. Newton is also from Conway.
Career Highlights/Experience? After graduating from Ouachita Baptist University (where my mother taught) I went to law school in Fayetteville and have been a practicing attorney for nearly 30 years. I came to Saline County in the 1990s when I was hired by Barbara Webb to be a deputy prosecutor. I have had the honor of serving as the elected city attorney for Benton for the past 13 years. Since that elected position is part-time, I have continued to operate a busy private practice as well. My law firm is located in Benton where I have practiced with Terry Jensen and Perry Young for more than twenty years.  In my private practice I have represented thousands of people. The law is my profession and my passion not a means to an end. 
Why are you the People's candidate? The people deserve the best. I have a proven track record in the courtroom and in this community. I'm a former president of the Saline County Bar Association; former president of the Benton-Bauxite Rotary Club, I've been handling all of the legal work pro bono for CADC (the Central Arkansas Development Council—including the Senior Adult Centers and SCAT transit) for more than a decade.  I am invested deeply in Saline County and its people. I love God, my family,and Saline County. I promise I will work hard every day to give people the respect, dignity, and fairness they deserve.
Years a resident of Saline County? 14 years 
Position you are seeking? Saline County Circuit Judge, 3rd Division
Why are you seeking this position? To serve our community. I believe that we should all seek to use our talents, time, and resources for the greater good, and I believe my personal calling is to do that through serving as a Judge. I have worked for and trained under two highly regarded federal judges, who demonstrated through their everyday actions how to be a fair, just, respectful, community-serving Judge. Through these experiences, the seed was planted for me to serve in a similar capacity. I know that a good Judge can have a lasting, positive impact on a community, and on the way its citizens think about the Justice System. On the other hand, a bad Judge can have a really negative impact on society. I am seeking this position to serve in a way that positively impacts Saline County.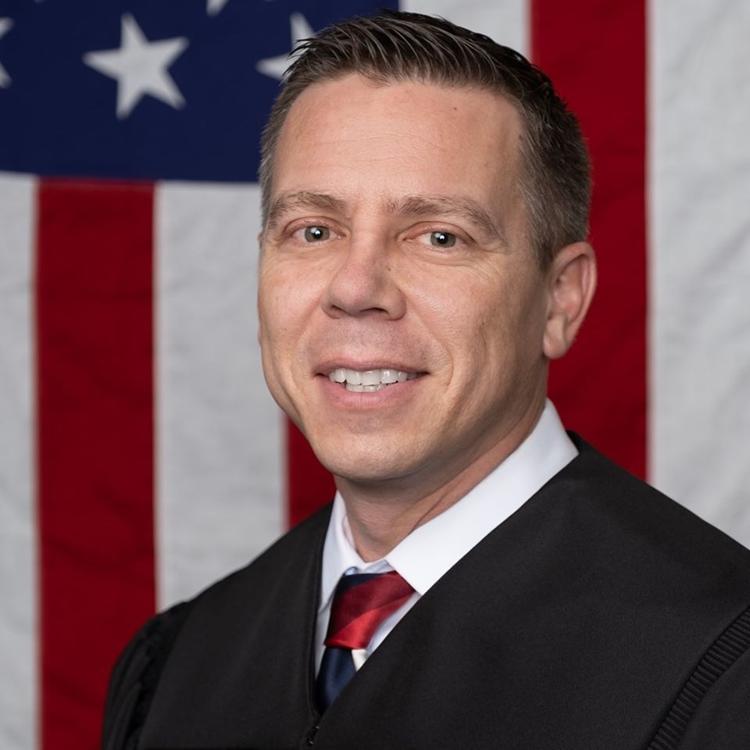 What makes you a better fit than your opponent? I believe I'm the best candidate for the position for several reasons, the first being my judicial experience. I am currently District Judge for Saline County, and in this capacity preside over hundreds of cases every month. I also serve as judge for Alexander District Court, presiding over many more cases there. I've also been appointed by Gov. Asa Hutchinson to serve as a Special Justice on the Arkansas Supreme Court. Additionally, I worked several years in the U.S. Judiciary, serving as a Judicial Law Clerk (an in-chambers attorney) for two Federal Judges, assisting those Judges in fulfilling their Judicial duties (legal research, analyzing legal issues, evaluating arguments, discussing possible outcomes and decisions, drafting legal opinions, etc.). In fact, this experience is so valuable that 7 of the 9 Justices on the U.S. Supreme Court also served as Federal Judicial Law Clerks, like I did, prior to becoming Judges themselves. That is all relevant Judicial and Judicial-related experience that my opponent lacks. To run for Judge, you must be an attorney. But attorneys are used to advocating for their client, even if the law or the facts (or both) are not on their client's side. It is a very different skill set to be Judge, where you must preside from a neutral, unbiased position, considering all admissible evidence presented from each side, and then applying the law to the facts of a particular case to reach a fair and just decision. My background has trained me in this particular skill set, and I preside in this manner daily. I also believe my work-ethic, integrity, heart for people, temperament, and desire to help and serve for the greater good make me the best fit for the position.
Career Highlights/Experience? My career highlights include being appointed by Hutchinson as District Judge for Saline County. In doing so, the governor expressed confidence in my background and experience, noting that I had "demonstrated a thorough understanding of the law and the skill and integrity to uphold justice in even the most complex of legal issues." This was particularly significant because Hutchinson is a former U.S. Attorney, Director of the DEA, and Undersecretary for the Department of Homeland Security, so he fully understands the need for high-quality Judges, and the qualifications and background desired in a Judge. I have also had the opportunity to serve as a Special Justice on the Arkansas Supreme Court, and serve as a Judicial Law Clerk to two Federal Judges. Additionally, I served five-plus years as an attorney for the USDA's Office of General Counsel, working on litigation cases across a four-state area, and later served several years as Legal Counsel for the University of Arkansas System Division of Agriculture.  
Why are you the People's candidate? I am a Judge and I care about people and our community. As the son of a fireman and a public school teacher, I was raised valuing faith, family, hard work, and helping others. That's what I'm about. And by and large, that's what the people of Saline County are about. We're raising our kids here with those same values, and want the best for Saline County and its future.