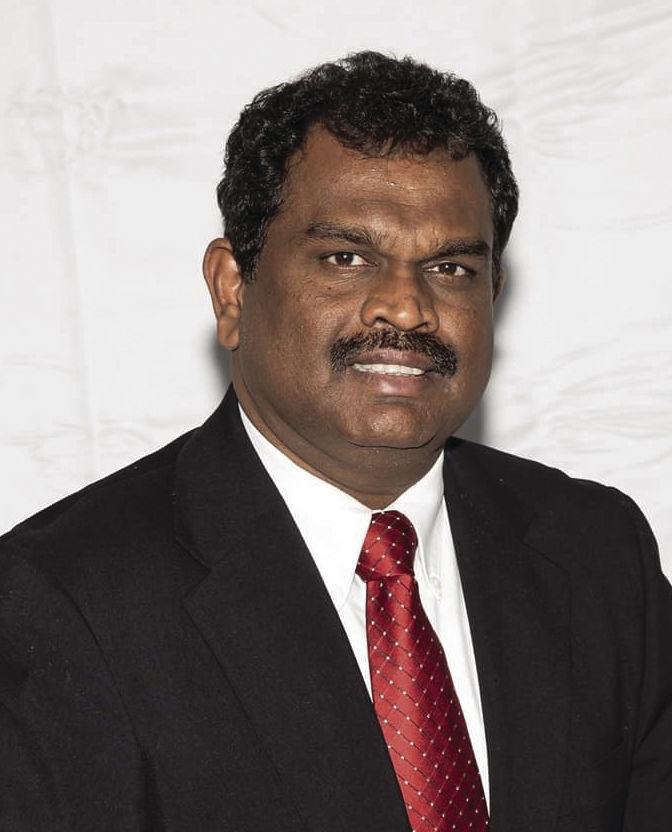 Mazhil Rajendran officially filed to run for State Representative of District 31, covering portions of western Pulaski and eastern Saline counties. 
Sections of West Little Rock, portions of Bryant and Alexander, and the rural community of Avilla are within the district's boundaries along with large rural stretches. On Wednesday, Rajendran filed to run for office with the Arkansas Secretary of State at the State Capitol Building in Little Rock.
Rajendran, a graduate in engineering and certified information technology professional, holds a doctorate degree in engineering management. Rajendran works as an information technology professional for Protech Solutions Inc. He is a partner at Jay's Pizza and The Indian Feast, both restaurants are located at the Little Rock River Market. 
Rajendran has been happily married to his wife, Femila, for 20 years. He is a father of one daughter, Jeshrine, doing pre-med, and one son, Jeshwin, who is in high school.
"I have the desire and drive for community service. I am doing this for the people who have been ignored. I felt that the voices of families and businesses in my area are not reflected in the house. I want to be a bridge between the people of my district and the house " said Rajendran. "I am thrilled to officially be on the ballot to run for State House Representative and am very grateful to everyone who has helped make this moment possible. We have to work for poverty reduction, higher education that is affordable and infrastructure modernization with the latest technological advances."
Rajendran has served in various capacities including as Director of the Friends of Central Arkansas Library System, a board member of the Asbury Christian Child Development Centre, senate member of M.S. University India, an executive committee member of the Indian Community Center Project coordinated by the American Association of Physicians of Indian Origin and as president of Arkansas Tamil Sangam,a language and community organization. Rajendran is also a life member of the Institution of Engineers and life member of Indian Society for Technical Education. 
Mazhil has been a member of Asbury United Methodist Church in Little Rock since 2001, and is driven by strong Christian values that have driven to serve and meet the needs of others. Rajendran is a first generation Indian American and seeks to make history in this election, and prove anything is possible in the United States when the people unite to demand more out of our government.