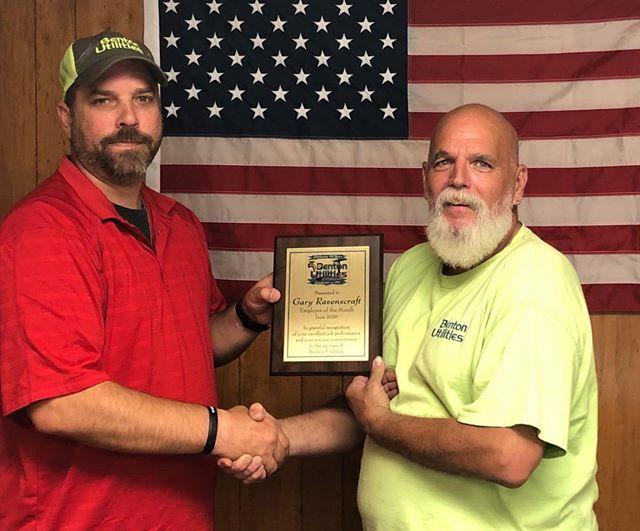 Benton Utilities has named Gary Ravenscraft as Employee of the Month for June and will be honored during Monday night's meeting of the Public Utilities Commission.
Ravenscraft has been with the wastewater department since 2012.
The commission also is set to hear a report on utility disconnections for nonpayment during their meeting Monday evening.
According to the meeting agenda, Cindy Hawkins will provide the commission with a report concerning guidance on how BU is handling disconnections for nonpayment.
Other departmental reports to be presented include interstate lighting and June financials.
Under new business, the commission will vote to appoint a new commissioner to the Pension Committee and consider a change order for the Hurricane Lake booster pump station.
The commission will also hold a discussion on the proposed sewer dump station at the storage facility.
The meeting will be held at 6 p.m. in the Public Utilities Chamber, located at 1827 Dale St. in Benton.
Social distancing measures will be enforced and those attending the meeting will be required to wear a mask in accordance with Gov. Asa Hutchinson's mandate. Audio recording of the meeting will be made available on request.