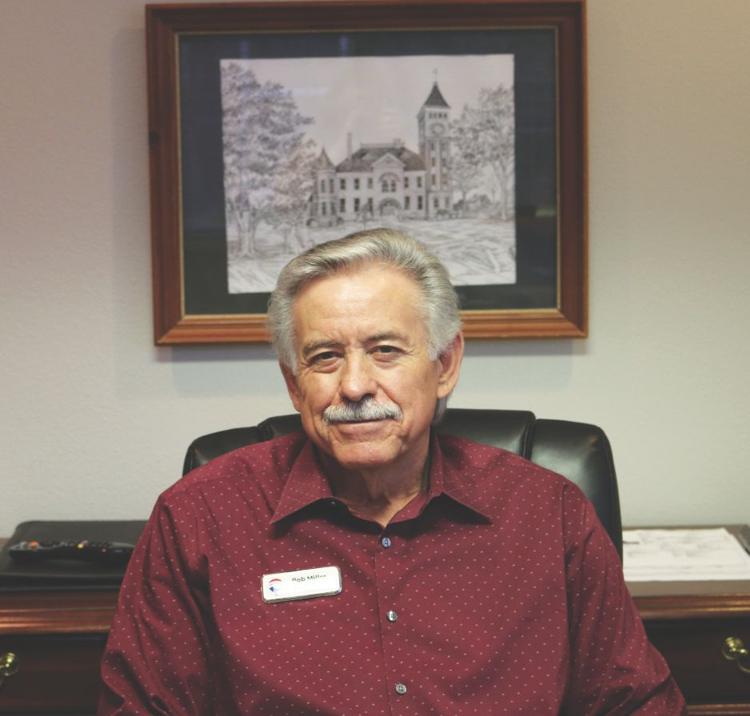 Re/Max Elite is settling into its Downtown Benton location at 112 N. Main St. and still growing to serve Saline County and surrounding areas.
"We help with all your real estate needs," said Managing Broker Bob Miller, adding the agents can help sell, buy and even help with property management.
Re/Max offers residential, multi-family, business and land.
It has been in Saline County since 2016, but moved to its new location in February.
"We wanted to be part of the Downtown Benton scene," Miller said.
It had grown out of the previous office and needed more space. It looked at several locations before deciding on the new office. Miller believes the location will allow the Realtors to be more involved with the community.
He feels that is one more way they can help the Realtors who work out of the office.
Miller said Re/Max Elite does every thing it can to help its agents. Each agent is their own independent business.
"Re/Max gives the tools they need to help the client," Miller said.
He added that Re/Max is the largest global real estate company. It has agents around the world.
Re/Max Elite has four offices in Central Arkansas —  Benton, Little Rock, North Little Rock and Conway. There is one principal broker and each office has a managing broker. Each agent is an independent contractor who works under a broker.
Miller said a benefit to the agents of the four offices is they can work out of any of them as needed. They can also help a client find an agent in whatever Central Arkansas area they are interested in or use one of the other offices to help their client.
In the Saline County office, there are 20 full-time agents, plus Miller, a recruiter and an office administrator who helps the agents.
Even though the move was the result of growth, Miller said Re/Max Elite is still recruiting and still working to grow.
Miller said he always works to help all new agents. No matter if a new agent is coming from a different agency or has never sold in their life, he wants to give them the support they need to be successful.
"I want to make sure I give them the tools and the help they need," he said.
Most of the agents work from home, but the office offers various work spaces for agents who choose to come in, plus a conference room for meetings and signings.
Miller said one of the office's most unique features is a green room where agents can conduct video calls with clients and show images, such as a walk through of potential homes.
There is also a training room. The four offices share two trainers.
A space in the back of the office has been set up to bring in Re/Max's mortgage company, Motto, so clients can even receive mortgage help in the office.
As an agency, Re/Max Elite seeks to be involved in the communities it serves. Miller is a board member of the Benton Area Chamber of Commerce and has served on the board of Habitat for Humanity of Saline County. Many of the agents donate a portion of their profits to the Children's Miracle Network, which includes Arkansas Children's Hospital.
Miller said at first the COVID-19 pandemic slowed business, but that quickly changed. He feels more people were at home seeing what they did not like about their homes and wanted a change so business picked up.
He said many of the agents have been run ragged trying to keep up with all the clients looking to buy a new home. Many of the homes are receiving multiple offers and even being sold over their asking price due to demand.
During the pandemic, Miller said agents are being careful to protect the homeowners and buyers. To eliminate the risk of exposure, they are asking homeowners to leave doors open and lights on and asking buyers not to touch anything in the homes.
They are also sanitizing everything.
Miller said they are encouraging agents to work from home and conduct closings in outdoor settings or in their vehicles. They are pushing agents to wear masks as well.
Many agents are using their phones to do walk through videos to save clients from having to enter the home at all.
"Virtual tours are a big thing in real estate," he said.
With open houses, such as for new construction, agents are setting up in the garage and letting only one group look at the home at a time. The agents are sanitizing before and after each buyer walks through.
While the office itself is open from 8 a.m. to 5 p.m. Monday through Friday, Miller said agents do not keep those hours. They are available to clients 24/7 to answer questions. He said agents understand clients may not be thinking about home during typical work hours.
To find a Re/Max Elite agent, those interested can call 501-291-3841 or visit www.ReMax.com where they can also search properties.