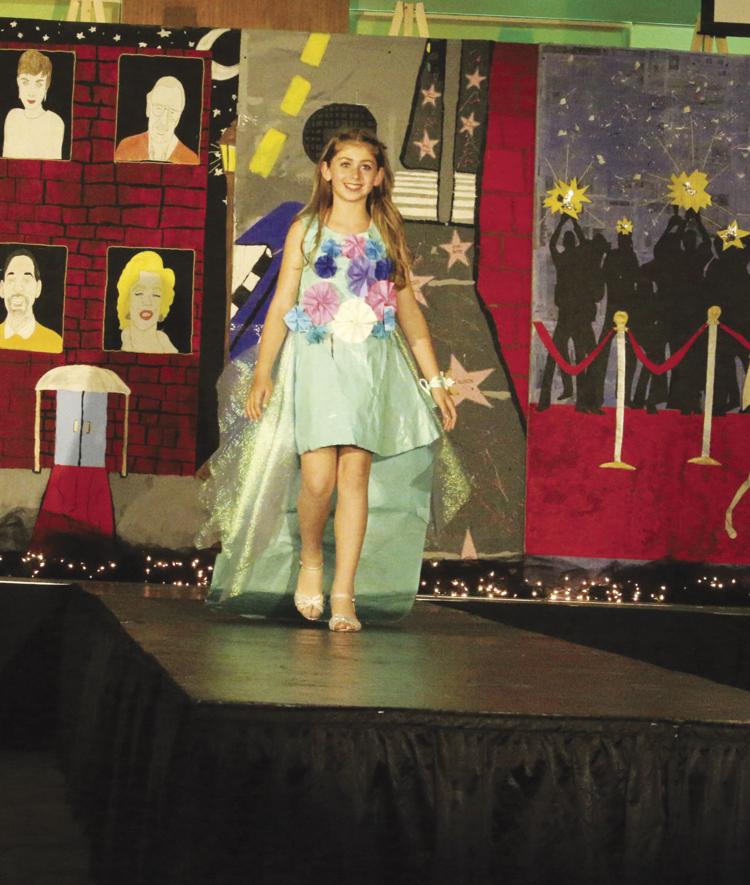 Old will become chic when local students turn trash into fashion for the Recycle Saline Re-Fashion Bash. 
Recycle Saline is holding an informational meeting for students to learn about the project and get started. The meeting will be at 6 p.m. Jan. 13 in the Bauxite High School Auditorium. 
"(Re-Fashion Bash) is a high end fashion show highlighting kids in kindergarten through 12th grade and recognizing their designs on the runway," said Executive Director Tiffany Dunn. 
This is the sixth year for the recycled fashion event. This year's theme is "Around the World." Dunn said the judges will be looking for designs representing different areas of the world from the United States to Scotland to China, all out of recycled materials. Looks should be at least 80 percent recycled and no more than 20 percent new. 
Last year, Recycle Saline opened the competition up to students across Saline County and beyond. There were 32 total designs. 
While the informational meeting is not mandatory, Dunn highly recommends anyone planning to take part attend, especially if this is their first year. Students at the meetings will learn about Re-Fashion Bash and be able to ask any questions they may have. She added they will also get a chance to see their competition. 
There is no cost to enter the show, but designers are responsible for their own materials, both new and recycled. 
Designs can be done in teams or as individuals. Designers can model their looks at the fashion show or have someone else wear it. 
Dunn said each year the show is a little different. 
This year designers must include at least two of the required elements which include aluminum, cardboard, plastic, paper or metal. 
The deadline to turn in entries for judging is April 10. 
The competition will be divided into three age categories: kindergarten through fourth grade, fifth through eighth grade and ninth through 12th grade. Each category will award first, second and third place. First place wins $500. Second place wins $300 and third place wins $100. 
During the weeks of Feb. 3 through 7 and March 30 through April 2, Recycle Saline will have helpers go to schools to provide advice and assistance. Students who would like help need to let the school Youth Environment Ambassador team leader know they would like assistance. That leader will, in turn, inform Recycle Saline who will come to assist if the school approves. 
YEA! teams are promoting the Re-Fashion bash in their schools. The organization will also benefit from the $10 admission fee to attend the bash April 25 at the Benton Event Center. 
The event will be co-produced by Brandon Campbell of Oneofakind Talent Inc. 
Dunn said YEA! is in all the Saline County schools.
"They promote recycling in school, with with community clean-up projects and community events," she said. 
To apply to take part in the Re-Fashion Bash students can attend the informational meeting or visit www.recyclesaline.org and click on upcoming events. Even if students don't attend the meeting, consent and release forms must be signed by Jan. 13. They can be emailed to tiffany@recyclesaline.org or faxed to 501-776-2553.