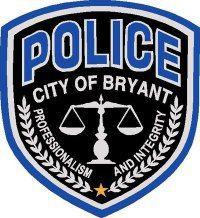 On Saturday, a Bryant resident made a report of a young child with a toy playing behind her home.
Around 11:30 a.m., the resident called the Bryant Police Department saying a young black man or boy was close to her back yard with a toy gun. She told officers she knew it was a toy because she spoke with the 10-year-old, according Sgt. Todd Crowson, spokesperson for the Bryant Police Department.
The woman had claimed to be concerned about her bird feeders.
When the officer responded to the area, he met the boy's mother who explained what happened.
"He was just playing in the woods that separate their houses," Crowson said.
The boy dreams of being a U.S. Navy SEAL and takes his toy to the wooded area to pretend he is on missions.
The officer said not only did the boy not do anything wrong, but commended him for playing outside and not just being on a screen all day. Crowson added the Bryant Police Department also does not believe the boy did anything wrong.
"What concerns me is she knew it was a toy gun and he was just out there to play. Why call the police on this?" Crowson said.
He feels this resident created a hostile environment that was not necessary.
Crowson said the child was not on the resident's property.
He added that there have been people who questioned why the woman has not been charged with filing a false report. He said she did not file a report, she just made a call. The department gets calls of suspicious activity all the time that does not go anywhere.
He said the city of Bryant is a great community. He urges people to be calm about this situation.
About the boy, he wants to see him continue enjoying himself outside.
"We encourage him to keep playing and chasing his dream," said Crowson.