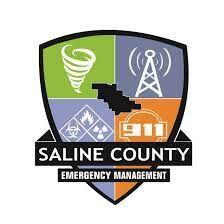 According to the Saline County Office of Emergency Management, South Alexander Road between Germania and West Sardis is closed to through traffic per the Saline County Road Department due to concerns over the two-lane bridge at 19581 S. Alexander.
While there is no current threat to life or property, barricades are in place at the bridge.
Residents living north of that location can go to and from their homes via Germania, and those south of that location are advised to use West Sardis.
The Saline Courier will continue to follow this story and provide updates as they are received.