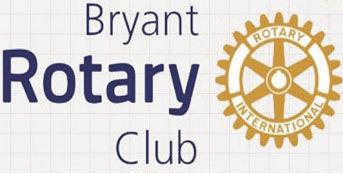 Thanks to a grant, the Bryant Rotary Club will be honoring a different Bryant teacher each month through May and is asking for nominations to get the community involved. 
Each year the Rotary District 6170 gives each president money to use in a way that goes along with Rotary's mission, explained Bryant Rotary President Shelby Joiner. 
This year's funds for the Bryant club will be used each month to give a teacher $150 worth of school supplies. Joiner said the club will reach out to the winning teachers to find out what supplies they need. She added the club is helping children through the teachers. 
The nominations are open to any Bryant teacher, including teachers at Arkansas Christian Academy. 
Parents, students and community members can visit www.bryantrotary.org/nominate-teacher to nominate their favorites. Teachers can be nominated in multiple months, but can only win one time, Joiner said.
By opening up the nominations to the community, Joiner feels the club is allowing the community to also give back to its teachers. 
Nominations open on the 15th of the month through the first of the month being nominated for. 
Rotary will take all the names and randomly choose a winner each month. The club will publicize the winner through its website and a press release. 
A group of Rotarians will arrange with the teacher to deliver the supplies to the school. 
At the 2020 Rotary Conference, the club will showcase what it did with its grant. 
Joiner hopes to have nominations from the community because she wants people to get involved. 
She said she is proud of the Bryant Rotary Club's involvement with the community each year, including through its Kids Closet, and is honored to be able to lead the group.