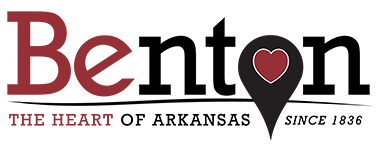 A street improvement project that includes the construction of a roundabout will close a portion of Congo Longhills and East Longhills Road starting Nov. 19.
"(The area) has been an issue with the city for years," said Benton Street Department Street Manager John Richey.
According to Richey, the construction of a roundabout will bring much needed improvement and traffic relief to the area once the project is complete. During discussions on how to address the issues in the area, the city considered placing a stoplight in the intersection; however, with the success the city of Conway saw after installing roundabouts and the positive response received after the installation of the roundabouts on Aloca Road, the decision was made to construct a roundabout instead.
"There's been a lot of wrecks there," Richey said. "It's a dangerous intersection. We've been trying to figure out how to handle it because of the angles and the hills. A roundabout seems to be the best answer."
According to Benton Street Department Office Manager Tanya Isom, she has received calls both for and against the idea of placing a roundabout at the intersection.
"The people out at Longhills … there have been a couple that's called in about the roundabout and they're not happy about that," Isom said. "They'd rather have a light. But, most of them that live out in that area, they are glad to see it."
Richey said that when considering the pros and cons of both options, with a roundabout the department will not have to deal with potential obstacles such as power outages that could hold up traffic. He also added that roundabouts encourage a better traffic flow.
"In the long run," Richey said. "(Roundabouts) are also cheaper maintenance wise."
The project is partly funded by matching grant funds.
"(During the construction) there will be a detour and there will be signs," Richey said. "We are going to try and keep larger trucks from coming through the neighborhood."
The construction, which will close the intersection, is scheduled to be completed in mid-December. El Paso-based Weaver Bailey Contractors, who also worked on the Alcoa Road widening project, has been awarded the project.
For more information on the roundabout and road closure, contact the Benton Street Department at 501-776-5990.