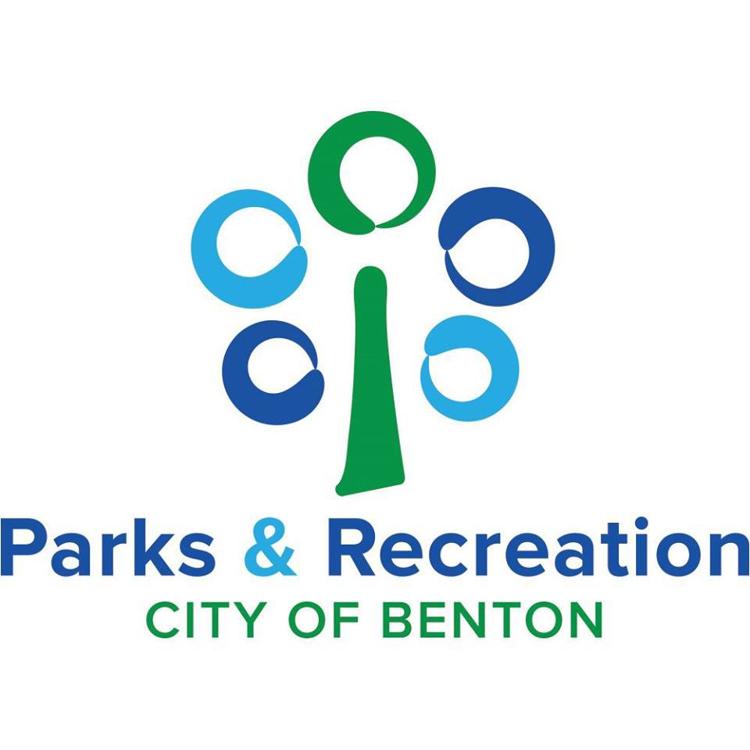 For the third year, Benton Parks and Recreation will hold its run series throughout the year to provide a way to get Saline County residents out on the trails and bring families together for outdoor activity. 
"The run series is something we established to promote Saline County area residents opportunities to run a 5k," said Special Events Coordinator Grant Watts. 
This year's series includes two 5Ks, two fun runs and a Splash and Dash. 
Watts believes these events help keep people active and give them a small scale opportunity to try out running. Plus, it promotes running in the city's parks. 
Parks is partnering with the Saline County Striders for the run events. 
The series kicks off with the St. Patrick's Day 5K and Little Leprechaun Fun Run on March 14 at Riverside Park. The 5K starts at 7:30 a.m. and the Fun Run begins at 8:30 a.m. 
It is sponsored by State Farm Agent DJ Motley. 
Awards for the 5K will be given to the top finishers, male and female, in each age group and overall. There will also be an award for best costume. 
Registration before March 1 is $25 and includes a T-shirt. After March 1, it goes up to $30 and a shirt is not guaranteed. Day-of registration is $35. 
The fun run is for children 12 and under and is free. Fun runners still must register. 
The second run in the series will be Tails on Trails on April 18. The run or walk will begin at 3 p.m. 
"Tails on Trails was established for pets and their owners to have time to come together to walk and run at Sunset Lake," Watts said. 
There will be vendors, drawings, treats and a photo booth. Pets and owners are encouraged to use the Dog Park during Yappy Hour starting at 3:30 p.m. 
The cost is $5 and includes a T-shirt. After April 5, the fee is $10 and does not include a shirt. It goes up to $15 the day of the event. Children 12 and under can participate for free. 
This event is a fun run and not a race. 
On Aug. 8, the Parks will hold its only nighttime race with the Family Glow Run starting at 8 p.m. at Riverside Park.  Participants are encouraged to wear glow-in-the-dark and neon clothing. There will be live music. Glow-in-the-dark accessories and paint will be available for runners. 
This year it will be paired with a back-to-school bash starting at 6 p.m. Both events will have a festival, family atmosphere. Watts said the events will kick off back to school. 
There will be prizes for best dressed. 
The cost is $5 or free for ages 12 and under. Parks is still working on details. Watts said to follow Parks on Facebook to learn more. 
In September, Parks will hold its Splash and Dash for younger participants. The length of the swim and run will depend on the age of the participant. More details will be released closer to the event. 
The final run in the series will be the Run Run Rudolph 5K at 7:30 a.m. Dec. 5, at Riverside Park. Participants are encouraged to wear holiday costumes. 
Like the St. Patrick's Day event, this 5K will give out awards for overall top male and female and top male and female in each age group. There will also be a prize for best dressed. 
"It will be a very festive Christmas holiday style run," Watts said. 
He said the first one, which was held last year, was a big success and the participants had a great time. 
It will cost $25 and include a T-shirt. Two weeks from the event the cost goes up to $30 and a shirt is not guaranteed. The Fun Run will be for children ages 12 and under and will be free. 
Watts is working to get the 5Ks certified. 
To register for any of the events, participants can follow the links on the Facebook Events, stop by the River Center or call 501-776-5970. 
"Our race series is a great way to get families involved," Watts said. 
The Parks wants to encourage people to be active and provide a way for people to learn about running. Watts wants to improve the quality of life for residents. 
He is grateful for the volunteers who work with these events, the Parks and Recreation staff who put them on the community and residents who support them.