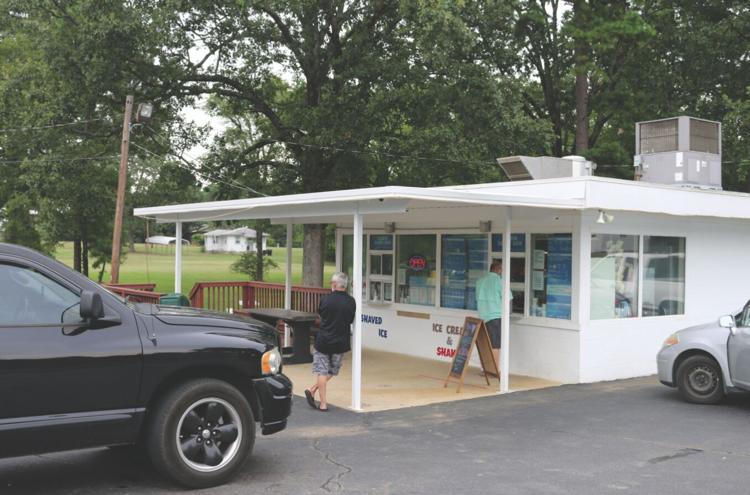 After taking some time off due to COVID-19, Salem Dairy Bar is back to full service.
"(It is) an old fashioned hamburger carry out," said Owner Lucy Begley, describing the dairy bar.
She added it is similar to an old-fashioned Dairy Queen. Customers can enjoy hamburgers, hot dogs, chicken, shaved ice and all sorts of ice cream at the pick up window.
Begley has owned the Salem Dairy Bar for over 25 years, but it has been a landmark of the Salem community long before she took over. She has had employees whose parents had worked there when they were younger.
Currently, Begley has 13 employees, plus herself and her son.
Due to COVID-19, the dairy bar closed in April. It reopened a few weeks ago, offering ice cream and shaved ice.
It has been reopened to full service with both shifts. She said it has been busier than ever.
Begley said the dairy bar has many regular customers who come in often.
"They know us and we know them," she said.
She and her employees have developed friendships with the customers.
"You know their order. You know their name. You know their children," Begley said.
While Begley has had to hire new employees after reopening, the dairy bar has some employees who have been there for a long time. The cook, Willy Fletcher, has worked there for 25 years, and employee Susan Rice has worked there nine years. With having the same cook so long, Begley said that has kept the same quality of food for decades.
Tammy Loudermilk, one of her long-time employees, worked for the bar when one of her relatives owned it.
Begley and her husband, Larry, purchased the dairy bar because he always wanted to own a restaurant. After he passed away last year, she considered selling, but chose not to.
It is a real family business for Begley. She works with her son, Brian. Her 15-year-old granddaughter, Bailey, just began working at the dairy bar.
Begley remembers when Bailey got her first tip at 3 years old. Begley had set her to offering customers ketchup and salt to keep her out of the way when a man gave her a tip. Begley said at that time Bailey could just barely see over the counter.
When the Begley's first took over the dairy bar it was Begley, her husband, Willy and one part-time employee.
Now the dairy bar does as much business in one hour as it used to do all day.
"This community has grown so much," she said.
Other than getting business, she said the dairy bar really has not changed over the years. Most of the food is still handmade.
The most popular order is still a burger and shake.
In an effort to keep both employees and customers safe, Begley has a strict policy that employees and customers must wear masks and wear them properly.
Even though it is not a sit-down restaurant, they are still required for service.
"Most customers have been nice about it," she said.
Begley is grateful for all the customers who have visited the dairy bar.
"Thank you for being such loyal customers for so many years," she said.
The Salem Dairy Bar is open 11 a.m. to 8 p.m. Tuesday through Saturday, at 6406 Congo Rd. It can be reached at 501-794-3929 and can be found on Facebook.