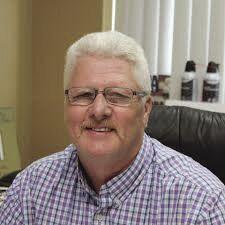 Saline County Clerk James "Doug" Curtis has been arrested on multiple charges including disorderly conduct and illegally discharging a firearm in an incident earlier this month.
According to police records, the Benton Police Department arrested Curtis at approximately 11 a.m. on Oct. 5. He has been charged with discharging a firearm in city limits, resisting arrest, fleeing and disorderly conduct.
Officers responded to a call of shots fired and Curtis was taken into custody in the Kidd Lane area. 
In a statement on Friday, Curtis said that family hardships had put him under a tremendous amount of stress and he "reacted in a manner that was totally inappropriate and very much out of my character." In an email, he asked for prayers for him and his family.
As Curtis is instrumental in handling election coordination in the county, Curtis assured county residents that despite the arrest, the election process is being handled by others that are more than qualified to oversee the process.
"As a result, I voluntarily sought the help of mental health experts and I am continuing with that therapy today," Curtis said. "The staff at the Saline County Clerk's office is well trained, talented, and very capable. The current election is under the control of the Election Coordinator who is taking her direction from the Saline County Election Commission."
Curtis also plays a role in the operation of the Saline County Quorum Court. He was absent from Monday night's meeting with County Attorney Clay Ford filling Curtis' role. 
A court date has been set for Nov. 2. No additional information is available at this time. The Saline Courier will continue to follow this story. 
Content partner KATV provided Curtis' statement.