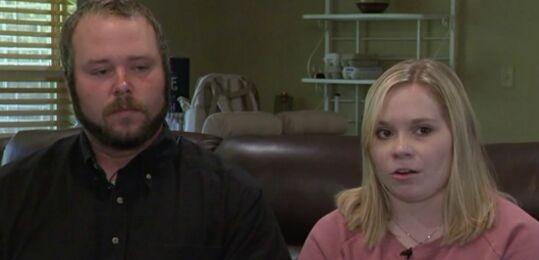 Editor's Note: The following article is courtesy of content partner KATV Channel 7.
LITTLE ROCK — Tuesday morning, a Saline County couple made the horrific discovery of a child on the side of Interstate 30. The child later died, and Arkansas State Police are investigating what happened.
Tommy and Sarah Berry were driving home to Benton around 8:45 a.m. when they saw what was believed to be a baby doll lying on the left-hand shoulder.
Something in Tommy's gut told him to turn around to make sure.
"I saw blood, and I saw a little girl. So, I motioned to my wife to go ahead and call 911," he said.
It was all too real for the couple who have an 11-month-old.
"I kept saying 'God be with this child.' I just kept saying it. I didn't know what else to say," Sarah said.
Unfortunately, the child died before getting to the hospital. The Berry's say countless cars drove by and even spoke to someone who may have seen her earlier in the morning but didn't stop.
It taught them a very important lesson. 
"It's just heartbreaking that we know for at least an hour, hour and a half, two hours, or more there was a girl in plain sight on a busy interstate," Sarah said. "And that shouldn't have ever happened."
"If you see something, report it," Tommy added. "You don't necessarily have to turn around and get on the side of the interstate. But if you see something that's suspicious or gives you a gut feeling that may not be right, just call it in. The police will go to that spot."
Police arrested 30-year-old Whitney Turner-Tyson on Tuesday under a capital murder charge. She's currently in the Saline County jail on no bond.
Both the identity of the child and Tyson's relation to the child have not been released.