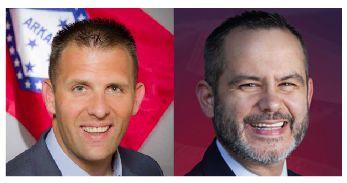 The Saline County Election Commission has certified the results from the March 3 primary and judicial election.
Although the Saline County results have been certified, the GOP primary District 31 seat in the Arkansas House of Representatives is still in the recount process.
In the wake of initially losing the election by 27 votes, Bryant Alderman RJ Hawk requested a recount in the race against Keith Brooks.
Totals from election day had Brooks winning the race, but Hawk requested a recount due to the small margin of votes between the candidates.
After Thursday's Saline County recount, Hawk is in the lead with 1,193 votes to Brooks' 1,143.
As of Friday afternoon, the Pulaski County portion of the recount was still underway. State law requires that an election be certified 10 days post election.