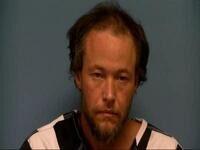 A Saline County woman is dead after being shot with a crossbow early Thursday morning.
According to the Saline County Sheriff's Office, deputies responded to a residence on Fairplay Road at 12:30 a.m. in response to a 911 call for help.
Upon arrival, deputies found Michele Erwin, 46, with abdominal injuries as a result of being shot with a crossbow. She was transported to Saline Memorial Hospital where she was pronounced dead on arrival.
Deputies arrested Erwin's boyfriend, Clinton Young, 40. He has been charged with manslaughter, a class C felony.
Young is in custody at the Saline County Detention Center.
The investigation is ongoing and no further information is available at this time.