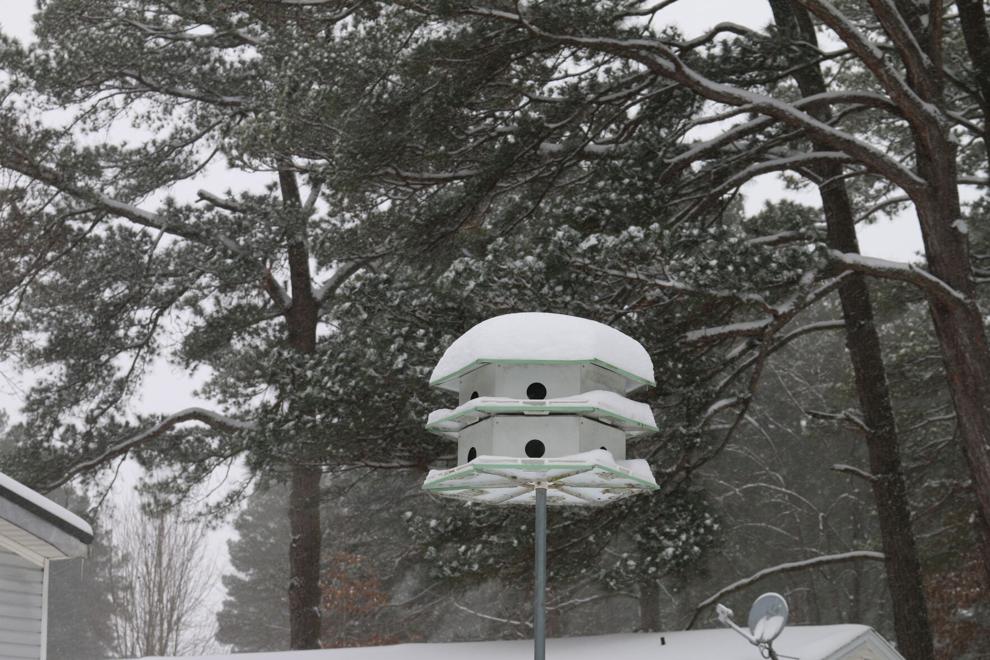 With the county and state looking like a winter wonderland all in white, the National Weather Service in Little Rock found Saline County recorded one of the highest snowfalls for the reporting period of Sunday through Tuesday. 
Dennis Cavanaugh, warning coordinator meteorologist, said the top recorded snow amount was at the Bill and Hilary Clinton National Airport in North Little Rock with 10.6 inches, followed by 10.1 inches in Gibson. 
A law enforcement officer in Saline County reported 10 inches of snow in the Salem area, making it the third highest for that period. 
The county has averaged 6 to 10 inches of snow for the first storm that came through.  
At the time of the interview, the snow was still falling for the second storm. Cavanaugh expected 6 to 8 inches of fall on top of what remained from the first round of snow. 
"Historically, Arkansas has had some big snow storms," Cavanaugh said. 
The last big snow was 6 1/2 inches in 2016 in Benton. 
In 2000, Benton received 8 inches of snow and in 1988 it received 12 inches. 
Cavenaugh said the area gets a large snowfall around every 10 years or so, according to the data. 
He pointed out Central Arkansas has missed out on the snow over the passed few years.
The cold temperatures have been breaking the daily records. Feb. 16 got down to -1 degrees, breaking the record set in 1900 for the day, which was 14 degrees. 
The lowest temperature recorded in Little Rock for the since recording began was -12 degrees in 1899. He said the -1 degree temperature tied with other dates for 13th coldest. 
Saline County's coldest temperature recorded was -17 degrees in 1951, Cavanaugh found. 
He expected the snow to taper off today and did not see more snow in the forecast for the next seven days. 
While he expects it to sunny Friday, Saturday and Sunday, he doesn't expect it really to start melting until Friday. Once the melting gets underway, he said it would allow the temperatures to get a little warmer. 
Next week, he expects the temperatures to be in the upper-40s and mid-50s.