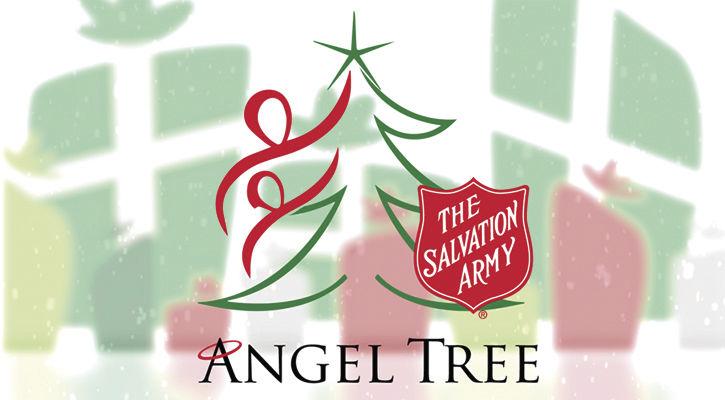 Salvation Army of Saline County is kicking off its Angel Tree campaign today. 
Trees will be up in both Saline County Library locations and Big Lots. Trees will go up in Walmart on Tuesday. 
"Angel Tree is where the community has a chance to come together and help provide Christmas for families in need," said Social Services Manager Shelly Muller. 
Anyone who can't make it to any of the tree locations can send Muller a message on the Salvation Army of Saline County Ar Facebook page with their name, address, age of a child they would like purchase gifts for and a preference of a boy or girl. 
Those who go by a tree can select one of the paper angels with a child's Christmas wish list, purchase items and either return them to where they picked up the angel or drop them off at the Salvation Army office at 22000 Interstate 30 North in Bryant. The office is open from 9:30 a.m. to noon and 1 to 3 p.m. Tuesdays and Thursdays. 
Closer to Christmas, the organization will host a distribution day where parents can pick up the unwrapped gifts for their children. 
If donors want to, they can include wrapping supplies with the gifts.
Wish lists include items like clothing, toys and bikes. Muller said Salvation Army asks the recipients to keep individual requests under $50. 
This year she has seen several lists asking for LOL Surprise toys, Baby Alive dolls, slime, race tracks, Paw Patrol toys and sports items. 
Muller said those who adopt an angel do not have to purchase everything on the wish list. How much someone spends depends on what age angel they choose, where they shop and what they choose to buy. 
Muller said any church group or organization that would like to go together to adopt multiple angels can reach out to her. 
This year, she estimated, there are close to 500 angels in need of adoption. 
Each angel represents a child up to age 12. 
Muller is also in need of volunteers who can help prepare the gifts for families to pick up. Anyone who would like to lend a hand can send her a message on Facebook or call 501-943-8048 or 501-313-2405. 
The Red Kettle campaign will have kettles and volunteers collecting money after Thanksgiving. 
All gifts in Saline County will go to Saline County children. 
Muller believes it is important for people to get involved and adopt angels. She said many families with children are on fixed incomes and struggle to cover bills. 
"Without (Angel Tree) a lot of children will go without Christmas gifts," Muller said.