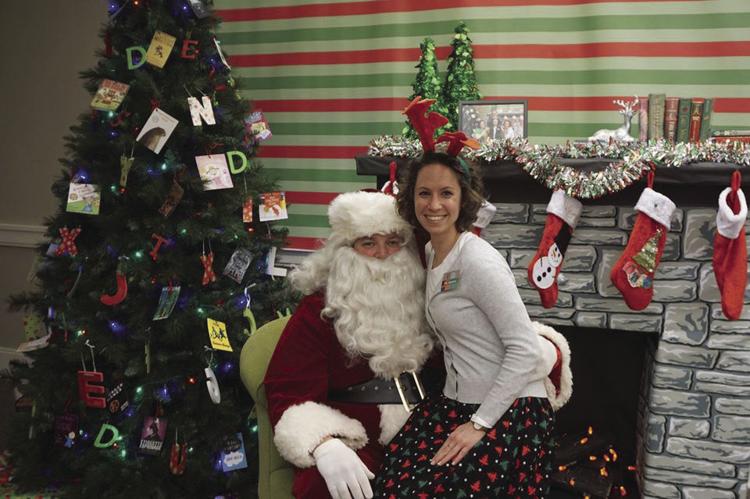 Santa Claus will be making stops at the Bryant and Benton branches of the Saline County library for photos and to talk to children about what they want for Christmas. 
He will be at the Mabel Boswell Memorial Library Dec. 17 and Herzfeld Library Dec. 19. Both visits will be from 5 to 6:30 p.m. 
"Come take a picture with Santa," Youth Services Manager Sarah Beth Lesko said. 
All children who come speak to Santa will take home a gift. 
Before Santa arrives, starting at 3:30 p.m. each day the library will offer winter crafts until 5 p.m. 
Lesko said there is no age limit for children to visit Santa. Parents will need to bring a camera or use their phone to take photos. The library will not provide a photographer for Santa's visit. 
In Bryant, Santa will set up in the meeting room. In Benton, he will be in the story time room. Lesko said hopefully it will be quieter for children who have special needs, but she warned that the library itself may still be loud. 
Lesko is happy the library is hosting the man in red. 
"I think it is a good way for us to show the community we are more than story times and books," she said. "We provide other experiences for families and their children at the library. 
The library has several activities to celebrate the holiday season. 
The library will be at the Benton Farmer's Market at 6 p.m. Monday to hold a Frozen story time. 
All next week, the Benton branch will have a wrapping station set up in the meeting room for patrons to wrap gifts, do crafts and watch Christmas movies. Lesko encourages patrons to stop by. The library will provide paper, take and more.