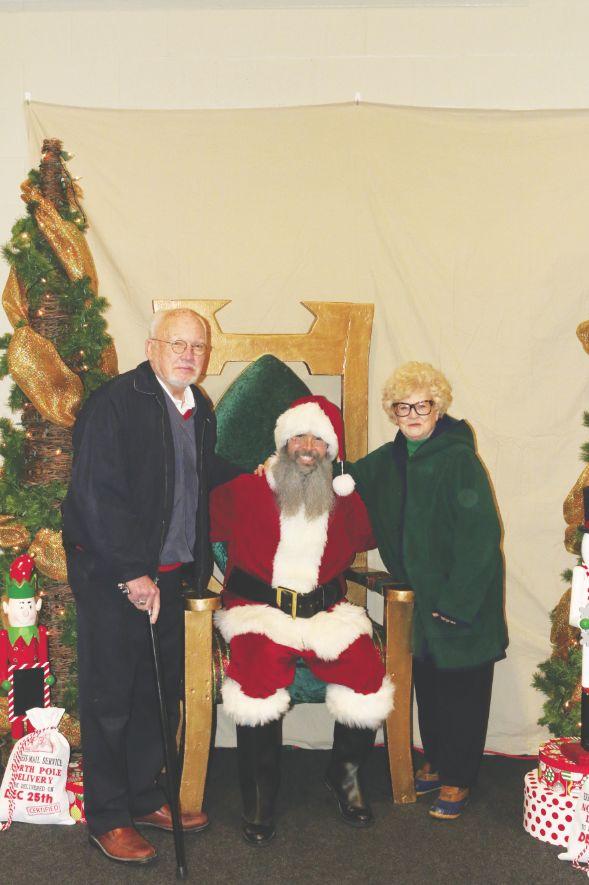 The man in red is planning to make a stop by the River Center from 10 a.m. to 2 p.m. Dec. 7, to visit with children during Santa in the Park. 
"It's a great free family event for the community," said Special Events Coordinator Grant Watts. 
Children can have a free picture taken with Santa by professional photographer Phil Hobby. They can take home one free wallet-size print. Additional packages will be available for purchase. 
The event will also feature inflatables, cookie decorating and crafts. 
Little Rock Carriage Company will have a horse and carriage in the parking lot giving free short rides in front of the River Center.
Santa in the Park is presented by the Jeff Mattingly Foundation. Watts estimated 200 people visit the drop-in event each year. This is the fifth year for Santa in the Park.
The Benton Parks Department puts on Santa in the Park each year as a way to interact with the community and to provide a free family activity for the holidays. 
Watts said the event is primarily geared to infants to 12-year-olds and their families.
Along with the activities, there will be vendors set up selling items. Vendor spaces are still available. To reserve a space, email Watts at gwatts@bentonar.org.
This is the first year for the event to offer vendors. 
Watts reminds parents not to wait until the last minute to bring in children. He said make sure they have enough time to get through the Santa line and to also take part in activities. 
Before Santa in the Park, the Parks will hold its second Run, Run Rudolph 5K starting at 7 a.m. with a fun run for younger participants at 7:30 a.m.
Watts is grateful for the volunteers and staff who make events like this a success each year. He also appreciates the community for taking part in events. 
Watts encourages the community to come out and enjoy holiday festivities with the parks.