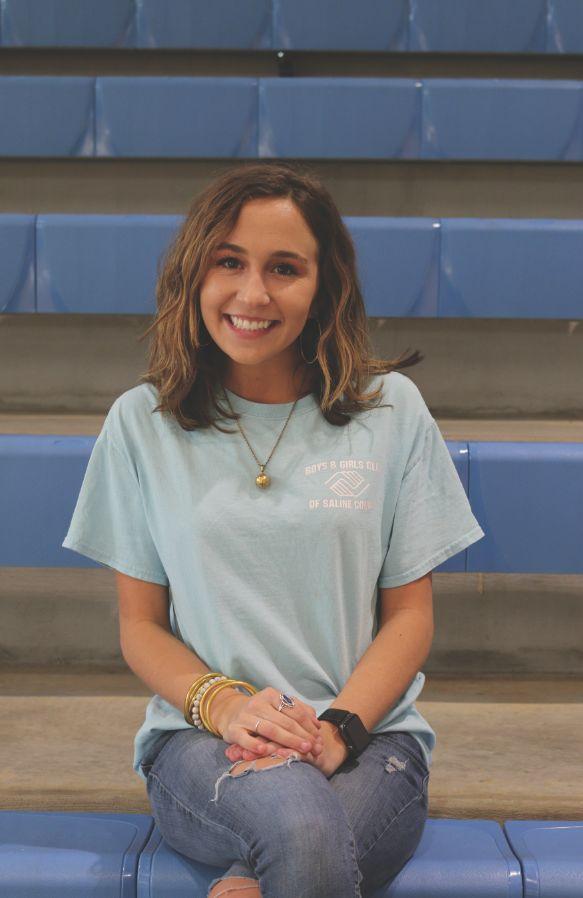 The Boys & Girls Clubs of Saline County has named its Jeff Mattingly Foundation 2020 Youth of the Year. 
Benton High School Junior Sara Beth Prickett, 17, a Clubs staff member, was chosen for the honor and will compete in the state Youth of the Year competition in April. 
"I am very excited," Prickett said. "It means I've done my part at the Boys & Girls Clubs and worked hard to show the Club means so much to me."
Program Administrator Krystal Askew said the Clubs selects a member or a staff member who exemplifies Youth of the Year. The person selected exhibits characteristics such as leadership, education and a healthy lifestyle. 
Prickett began with the Clubs playing sports in 2010 and later became a member. In 2018, she joined the staff. She has been volunteering with the Clubs wherever she could since she was in the sixth grade including jobs like sweeping and making cards.
"She was a big helper," Askew said.  
Pricket first got involved with the Clubs because her older sister was a member. 
As Youth of the Year, Prickett will be the face of the Clubs and take part in the state competition where she will have to give a three minute speech on her expectations for the future, personal brand and how to help children in the future. 
She would like to talk about how important the Clubs is to her. 
Askew said every year youth staff members and members apply for Youth of the Year. Prickett's application stood out to her because it focused on how the Clubs had helped helped her grow. 
"I have had so many great experiences and learned so much from the Clubs and the kids,"Prickett said, adding she has many great memories at the Clubs. 
Prickett attends New Life Church in Bryant. She works at Lush Boutique, where her employer arranges her schedule to ensure she can work and still work at the Clubs. She started with Lush as a model before moving to a full employee. 
After she finishes high school, Prickett plans to attend college. She is considering UA-Little Rock, University of Arkansas Pulaski Tech or the University of Central Arkansas. She thinks she may either study business and marketing or education. Prickett would like to open her own business some day, but working at the Clubs has also made her realize she enjoys working with children. 
Even after she becomes an adult, Prickett still wants to be involved in Boys & Girls Clubs. 
Her parents are LeAnne and Rusty. Her siblings are Milli Louise, 22, and Yates, 20. 
Prickett said her mom encourages her to make a difference in a child's life every day. Her family helps the Clubs whenever they can alongside her. 
As Youth of the Year, Prickett won a scholarship from the Boys & Girls Clubs of America, which is matched by the Saline County Clubs and a scholarship from the Jeff Mattingly Foundation. The foundation also covers the room, activities and wardrobe for the state competition. 
Prickett's goal as Youth of the Year is to share just how much the Clubs mean to her. She said many people think of the Clubs as just a place where people drop off their children while they work or a place where children play sports, but she said it offers many more opportunities and experiences for the members that they can't get anywhere else. 
She wants to tell the members that they should always follow their dreams and stay close to those who matter to them. 
She also wants them to know that, no matter what, the Clubs is a safe place to come. 
Prickett loves to help people and she wants to continue to do that going forward.