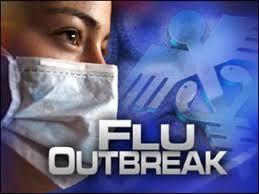 As schools across the state have announced closures because of the flu, officials for Saline County schools said they do not plan to close at this time. 
Most recently, Cabot, Lonoke and Sheridan schools as well as two schools in Little Rock announced closures this week. 
Officials from Bauxite, Benton, Bryant and Harmony Grove school district said student absences are not at a level that require closures at this time, but absences are being closely monitored. 
Both the Harmony Grove School District and Bryant School District reported about 7 percent of students not at school due to the flu. 
"We want to do our part in keeping our Hornets healthy. The nursing staff is working hard to identify any sick students and notify parents as quickly as possible. Our staff members have joined custodians in cleaning and sanitizing classrooms and common areas," said Devin Sherrill, communication director for the Bryant School District. 
Harmony Grove Superintendent Heath Bennett also said the district is cleaning more to reduce the spread of the flu. 
"We are cleaning daily and have a fantastic team of administrators, teachers, custodians, and nurses that are working together to keep our students and staff in school," Bennett said. 
If the Bauxite School District closes, parents will be notified via text message and information will be posted on the district's social media, according to Leann Pinkerton, spokesperson for the district. 
According to the Centers for Disease Control and Prevention, flu activity is high across the county and is expected to continue for weeks. 
Flu signs and symptoms usually come on suddenly. Symptoms include: fever or feeling feverish/ chills, cough, sore throat, runny or stuffy nose, muscle or body aches, headaches and fatigue. Some people may have vomiting and diarrhea though this is more common in children than adults, according to the CDC. 
In Arkansas, there have been 36 deaths due to the flu. Nineteen of the deceased were older than 65. Eleven were between the ages of 45 and 64. Five were between the ages of 25 and 44 and one was between the ages of five and 18, according the the Arkansas Department of Health. 
Since Sept. 29, 2019, 16,900 positive influenza tests have been reported to the ADH online database by health care providers, with more 2,800 positive tests reported this week.