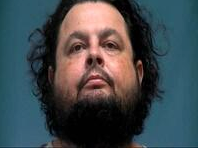 A Benton man has been charged with second degree sexual assault, a class B felony, related to an incident in July with a juvenile.
James Braxton Cochran, 46, is scheduled for a plea and arraignment hearing in the case at 9 a.m. Dec. 14, in Saline County District Court.
According to court documents, a Saline County Sheriff's Department deputy took a report regarding the rape of a 16-year-old female in July. Although the victim resides elsewhere, the assault allegedly took place in the city of Benton.
Cochran was booked Aug. 12 and released Aug. 14 on a $25,000 bond.
For the full story, see the Oct. 23 edition of The Saline Courier.