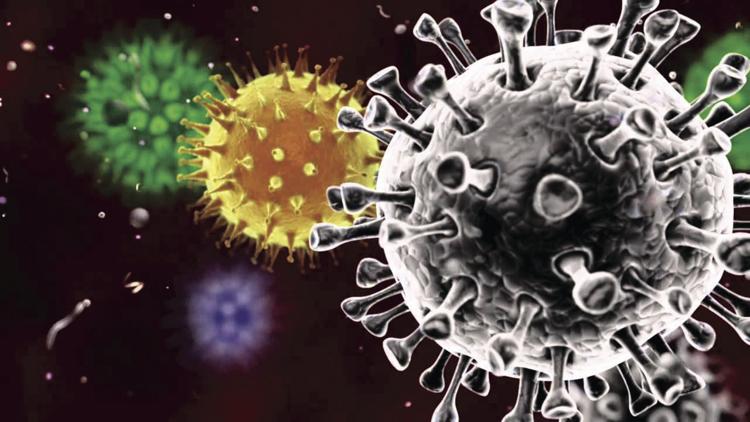 Even though at this time there has not been any reported cases of coronavirus in Arkansas, staff at Saline Memorial Hospital say they are prepared to treat patients with the dangerous virus. 
Melissa Green, infection preventionist at the hospital, said staff have not treated anyone with 2019-nCoV, commonly known as coronavirus, but that "Saline Memorial Hospital stands ready."
"We're trained and prepared to handle outbreaks. This is just part of what we do," Green said. 
According to Green, the risk for Arkansans to contract this dangerous virus is "still low," but medical personnel at the hospital are working with the local and state health department, as well as the Centers for Disease Control, to continue to monitor the situation. 
Green said there are actually seven different types of coronavirus with four common types being relativity mild. 
Since symptoms are similar to a common cold, a person could have had coronavirus and thought he had a cold, she added. 
Three strands of coronavirus, including the newest 2019 novel coronavirus, are rare. 
According to the CDC, public health officials and partners are currently working to identify the source of 2019-nCoV. 
"This virus probably originally emerged from an animal source, but now seems to be spreading from person-to-person. It's important to note that person-to-person spread can happen on a continuum. Some viruses are highly contagious (like measles), while other viruses are less so. At this time, it's unclear how easily or sustainably this virus is spreading between people," according to the CDC. 
The virus was first identified in Wuhan Hubei Province, China, and the first infection in the United States was reported Jan. 21.
Symptoms of 2019-nCoV include a fever, cough and shortness of breath. As part of a screening, medical personnel also take into account a person's travel history, Green said.
It is a standard operating protocol for staff at SMH to ask a person's travel history since that could be a factor for several diseases.  
At the hospital, protective equipment such as face masks and eyewear are available for staff and visitors, Green added. 
Green stressed that Saline County residents should be more concerned about influenza. 
She spoke about the importance for people to washing their hands, using hand sanitizers and staying home when they are sick. 
More information about the virus is available at here.