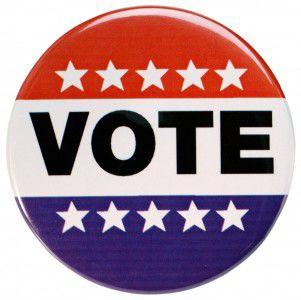 After the Arkansas House Caucus voted in October to expel state Rep. Mickey Gates, of Hot Springs, from his seat, Gov. Asa Hutchinson scheduled a special election to fill the vacancy. 
Early voting begins Tuesday with election day scheduled for Dec. 10. 
A small portion of District 22 — about 5,000 voters — is located in Saline County, according to Saline County Clerk Doug Curtis. 
Majority of these voters live in the Hot Springs Village area, he said. 
Early voting will take place from 9 a.m. to 5 p.m. Dec. 3 through 6 and Dec. 9 at Bank OZK located at 24705 Arkansas 5 in Lonsdale. From 7:30 a.m. to 7:30 p.m. Dec. 10, voters can cast their ballots at Balboa Baptist Church, located at 415 Ponce de Leon Dr. in Hot Springs Village. 
Residents can also contact Curtis' office or the Garland County Clerk's Office, Curtis said. 
Candidates on the ballot will be Justice of the Peace Richard McGrew and Jack Wells, both of Garland County. 
The person that wins the election will finish out the rest of Gates' term. 
During the Preferential Primary Election set for March, a person will be elected for a new term, Curtis explained. 
The vote to expel Gates came after he pleaded no contest to failing to pay taxes for several years. 
Gates had failed to file state income tax returns from 2003 through 2017, according to court documents.
In connection with the plea for the Class D felony, Gates had agreed to pay a minimum restitution of $74,789.89 and complete six years of probation.