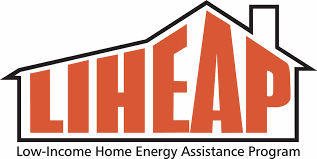 Using funding from the CARES Act, the state is relaunching the Low-Income Home Energy Assistance Program, also known as LIHEAP, to help with both summer cooling costs and and other energy assistance, Gov. Asa Hutchinson announced during Monday's daily briefing.
The program will use $8.2 million divided between two assistance programs.
The New Supplemental/CARES Act Crisis program will increase the previous assistance benefit from $500 maximum per household to $1,500 maximum per household. It includes benefits for heating, such as gas, wood, propane and electricity.
The Summer Cooling Program pays money to the electric company to cover large bills. It can also assist in cleaning or repairing an air conditioning system, Assistant Director of the Arkansas Office of Energy Mitchell Simpson said. If cleaning or repair are not possible, the program may be able to provide a window air conditioning unit.
Both programs begin July 27.
In Saline County, call Central Arkansas Community Development at 501-326-6229 to apply.
Hutchinson reported that the state had 771 new cases of COVID-19 on Saturday, 695 on Sunday and 699 today. The state cumulative total number of cases is 33,927.
Acting Secretary of Health Dr. Jose Romero said there were 18 new hospitalizations bringing the total to 471 with 111 on ventilators. The state had six new deaths for a total of 363.
There are 7,127 active cases and 26,397 have recovered.
The state has received results for 7,127 tests in the 24-hours leading up to the briefing. So far in July, there have been 112,646 tests. Hutchinson does not believe the state will hit the 200,000 goal unless the commercial labs step up their turn around times. He does think the state may meet the original 180,000 test goal.
The top counties with new cases are Washington with 94, Pulaski with 60, Benton with 57, Craighead with 28, Mississippi with 26, Pope with 26, Sebastien with 25, Garland and Miller with 24 and Arkansas and Faulkner with 21.
Saline County has had 584 cumulative cases with 143 active, 438 recovered and three deaths.
Across the country, there have been 3,800,442 cases with 1,131,121 recoveries and 140,787 deaths.
More details about today's briefing will be in Tuesday's edition of The Saline Courier.