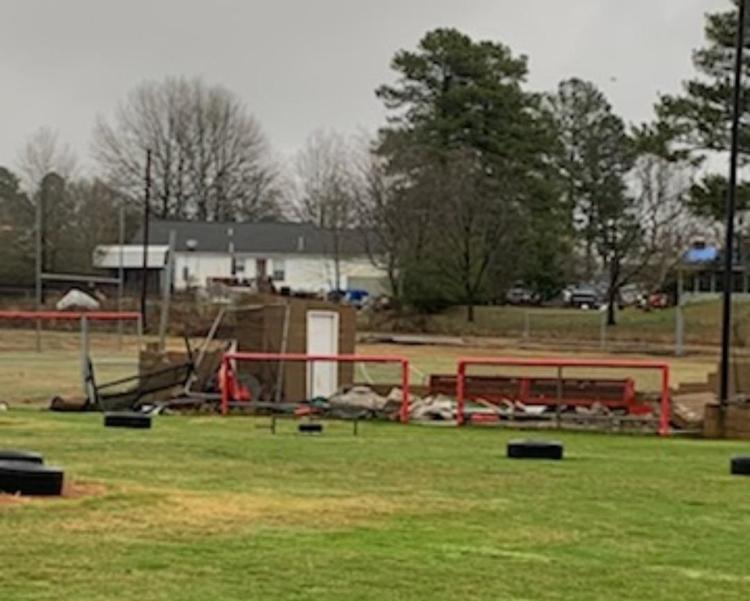 High wind speeds caused major damage to the Harmony Grove School District in Haskell on Saturday, including destroying a large part of the school's baseball complex.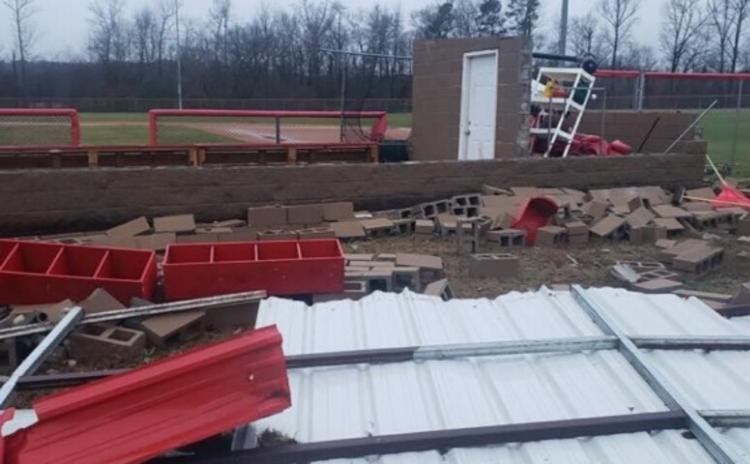 The visiting team's dugout was leveled due to the storm, while fencing, screens and the scoreboard also sustained damage.
This is the second time since 2005 that the field has been severely damaged due to a storm.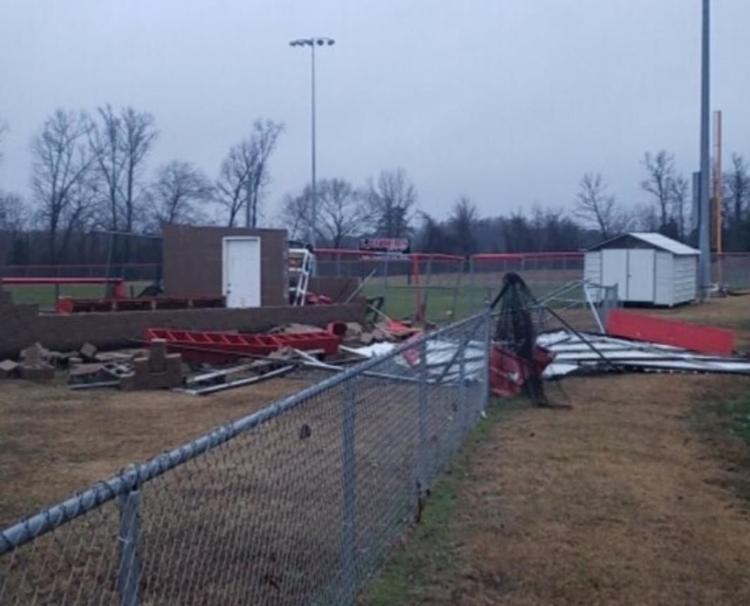 Buildings and other parts of the district's facilities were also damaged.
More information will be published in Monday's issue of The Saline Courier.