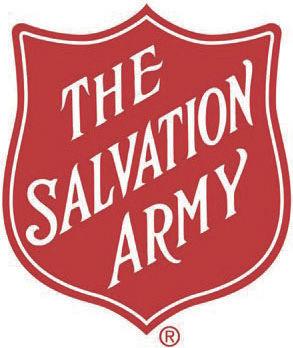 A Bryant School District bus will be parked at Benton Walmart to collect school supplies for students all over Saline County during the Salvation Army's annual Stuff the Bus on Saturday. 
"We are collecting school supplies for families who can't afford school supplies," said Shelley Muller, social service manager for the Salvation Army of Saline County.
Stuff the Bus is a nationwide partnership between Salvation Army and Walmart. There will be Stuff the Bus events around Central Arkansas. The event in Benton will be for students across Saline County. 
"By donating school supplies for a child in need, you're easing the burden parents experience at the start of the school year and helping set the right tone for these kids as they head back to school," said Jay Spalding, area commander for the Central Arkansas Command Captain. "It's the boost of confidence they need to have a successful year."
Muller said she and her volunteers will have a table set up at the front of Walmart. Shoppers can get a list of supplies needed locally, pick up some of the supplies while they do their own shopping and drop them back off at the table when they are done. 
While the date was chosen nationally, Muller believes it falling on Tax Free Holiday weekend will be a big benefit for the supply drive. 
"More people will be out. The store will be more crowded with people taking advantage of saving tax to save money," she said. 
During Salvation Army's Angel Tree Christmas program, Muller said they served 150 children. She believes there will be many more than that who need Salvation Army's help with school supplies. 
Any supplies not given out at the beginning of the year will be available throughout the year for both those Salvation Army regularly helps with food needs and those who come to get school supplies. Muller said how many supplies they will have through the year depends on how much is donated. 
For those who cannot make it to the Benton Walmart on Saturday, there is a registry on www.walmart.com shoppers can visit to purchase items that will go to children in Central Arkansas, not only Saline County.
Muller encourages anyone who needs them to come to the Salvation Army office, located at 22000 Interstate 30 in Bryant, in the strip with Luigi's Pizza and Pasta.
Muller feels having the right supplies for school helps a student's self esteem because not having them starts a student out on the wrong foot. 
"How they feel about themselves makes a difference in how they learn," Muller said.
The supplies Salvation Army is seeking include notebooks, pens, pencils, markers and folders. 
Muller wants people to know all the in-store donations will go to children in the community.