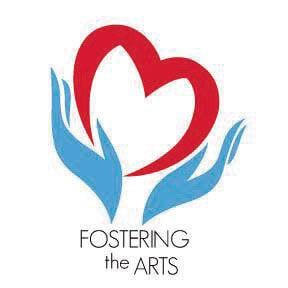 Sweet treats, art and music are coming together for the Fostering the Arts Sweet Arts Family Ball 6 to 9 p.m. Feb. 7 at the Benton Event Center. 
"It is an event for the entire family," said Fostering the Arts Director Anna Bowman. "It focuses on raising money for scholarships for foster children and children from low income families to be able to participate in arts programs during the next school year."
This is the fourth year for the fundraiser. 
Bowman said Fostering the Arts is a nonprofit organization that works to raise money to ensure foster children and low income children have access to arts programs such as dance, gymnastics, music and art. This past year, scholarships were used at three different arts programs. 
Bowman explained that many fine arts education programs are only available to those who can afford it. 
"The arts is responsible for what our culture is," Bowman said. 
She added that the arts can be used to help heal trauma and give children a way to express themselves that they may not have otherwise. 
"It can be a very therapeutic process," Bowman said, adding that it gives them a place to excel. 
The theme for the event is "Dancing with Degas." Bowman said Edgar Degas is known to paint ballerinas. The organizers each year tie in the event's theme with an iconic artist, including the decor. 
Artist Joella Peck's live painting during the event will draw from Degas' art style for her work. 
There will be local performers showing off their talents including a ballerina piece and a daddy-daughter group dancing a waltz. 
A scholarship student will perform on violin and two vocalists will also perform. 
Because Fostering the Arts is passionate about tying everything it does back to local small businesses, it is highlighting local restaurants, businesses and arts through its sweet booth vendors.
The vendors will compete for judges' choice and people's choice awards. Bowman said there are vendors who have been with the event since it started that go all out to win. 
"Some of our vendors pull out all the stops," Bowman said. 
Judges choice is decided by panel of celebrity judges who look at the creativity of the booth and the taste of the sweet. This year's celebrity judges are Mrs. Arkansas America Lauren Launis, Shelli Poole, of MySaline.com, Secretary of State for Arkansas John Thurston, a representative from Ballet Arkansas and pageant queen and founder of Lisowe's Lights, Amelia Lisowe.
People's Choice will be decided by those who attend. They can purchase votes for $1 to vote for their favorite. 
Bowman said this year the event will have its first young vendor, Braden Lisowe, 12, of Braden's Bites. 
She said each year there are usually 18 to 20 vendors. Most do sweet offerings, but a few offer savory options. 
Fostering the Arts will provide bottled water, but she expects the Koffee with a Kause booth to offer coffee and possibly hot chocolate. 
The event is partnering with Lisowe's Lights, an organization the provides night lights to foster children. Anyone who brings a night light to the event will be entered into a raffle to win a date night dinner at Oceans and a pearl necklace from Nelson's Jewelers. 
Ballet Arkansas is providing two tickets to the upcoming Cinderella Ball, though Bowman said they are trying to decide if they should be included in the silent auction or be given out another way. 
The silent auction will feature themed gift baskets including art. There will be a night at the theater basket, a tired mom basket, a weekend away at the Wildflower Bed and Breakfast and more. 
A disc jockey from Central Arkansas Entertainment will play music and the floor will be open to dance. Bowman said the children who attend love it. 
Elicia Dover, of KATV, will serve as the emcee for the evening. 
Dress for the event is semi-formal to formal. 
The corporate sponsor for the event is the Bryant Family Pharmacy. Bowman said table sponsorships are still available for $250. Table sponsors can claim any of the seats at the table or leave them for others to purchase. Sponsors will get their names on the tables and can provide promotional materials for those who sit at the tables. 
Anyone interested in a table sponsorship can message Fostering the Arts on Facebook or email Bowman at anna@fosterarts.org.
Tickets to the event are $25 for adults and $15 for children age 12 and under. Families can purchase a family four pack for $70. 
"We really want people to come with their family," Bowman said. 
Tickets can be purchased through Eventbrite or through the link on the Facebook event page.