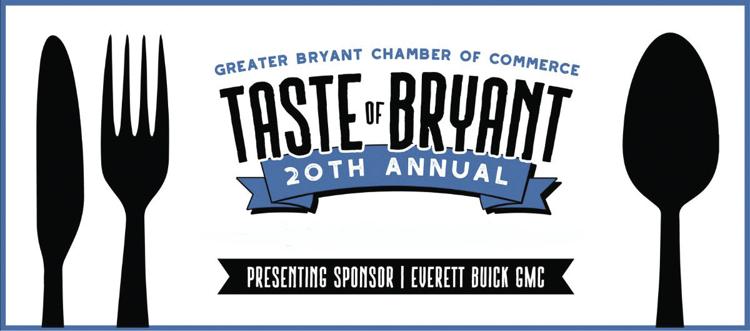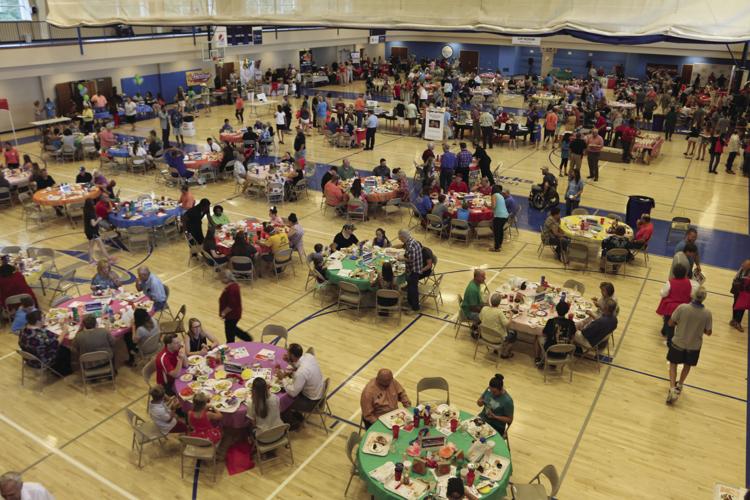 Taste of Bryant will offer diners a chance to taste a variety of different food offerings from in and around Saline County from 5:30 to 7:30 p.m. Tuesday, at The Center at Bishop Park. 
The food event is put on by the Greater Bryant Chamber of Commerce. 
"Taste of Bryant is an opportunity for restaurants and caterers to showcase the food they provide," said Special Events Coordinator Anna Brimhall. "We will also have exhibit booths sharing marketing materials and giving goodies away."
This will be the 20th year for the popular event. Brimhall said to celebrate, the organizers are adding a Best Taste award. Attendees will vote by putting a ticket in their favorite's jar. Voting will end at 7 p.m. and the winner will be announced at 7:30 p.m. and be awarded a trophy. 
In addition to sampling the food, those who attend will be able to check out the items available to bid on during the silent auction. The auction will end at 7 p.m. and all items need to be paid for and picked up by 7:30 p.m. The items for auction include a movie basket, door hanger and Baggo set. 
The presenting sponsor for Taste of Bryant is Everett Buick GMC. The tray sponsor is HealthCare Express. Baxley-Penfield-Moudy Realtors and Bryant Family Pharmacy are the table sponsors. Big Red Stores is sponsoring the drinks for the event. 
Brimhall said diners can sample foods from smoked barbecue meats, pizza and chicken to gourmet popcorn, wraps, and queso to cupcakes, shaved ice, crepes and even baclava. 
"This is a way for restaurants to showcase their specialties the public may not be aware they do," Brimhall said. 
Diners will get their tray when they arrive. The vendor tables will be lined up around the walls of the gym at The Center. They can make their way around the room or head straight to the table that looks best. 
There are a total of 43 vendors scheduled to take part. 
"It is a great event to try new foods you wouldn't try when you are out to eat," Brimhall said, adding it is also a chance to get children to try foods they might not order. 
Tickets to Taste of Bryant are $15 for adults, $12 for seniors, $5 for children ages 6 to 12 and free for children ages 5 and younger. 
Tickets may be purchased at the Chamber, located at 109 Roya Lane in Bryant, by calling 501-847-4702, by emailing info@bryantchamber.com or by visiting www.bryantchamber.com and looking under the events tab. They may also be purchased at the door.
Brimhall suggests purchasing in advance to skip the line at the door. 
"We are excited about our 20th Taste of Bryant," she said. "We are excited about new vendors, new restaurants who haven't done Taste of Bryant before and new vendors who haven't done Taste of Bryant before. 
She wants to see the community check out the event. 
"I encourage people to come out and eat dinner with us," she added.