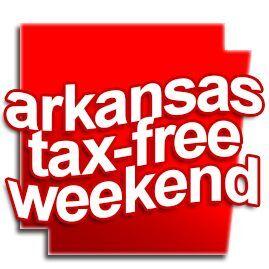 In preparation for students returning to school at the end of August, Arkansas' tax free weekend will be this Saturday and Sunday.
The weekend allows shoppers to purchase school supplies, art supplies, school instructional materials and clothing without having to pay local and state taxes.
According to the Arkansas Department of Finance and Administration website, all retailers are required to participate.
The rule establishing the annual tax free weekend was passed in April 2012.
The exemption for clothing is limited to single items costing $100 or less. Retailers may offer discounts and coupons, but the exemption is determined by the original price.
Many stores do offer sales through the weekend.
Currently, Arkansas has a 6.5-percent sales tax rate. Local taxes depend on where a person shops.
Clothing — Less than $100 per item
• Aprons, household and shop
• Baby receiving blankets
• Boots • Coats and jackets
• Diapers, including disposables
• Garters and garter belts
• Gloves and mittens for general use
• Uniforms, athletic and nonathletic
Clothing Accessory or Equipment — Less than $50 per item
• Hair notions, including barrettes, hair bows and hair nets
• Handkerchiefs School Supplies
• Sun glasses, nonprescription
• Glue, paste and paste sticks
• Paper - loose leaf ruled notebook paper, copy paper, graph paper, tracing paper, manila paper, colored paper, poster board and construction paper
• Pencil boxes and other school items
• Folders - expandable, pocket, plastic, and manila supply boxes
• Pencil sharpeners School Art Supply
School Instructional Material
• Reference maps and globes
Gary James, president and CEO of the Benton Area Chamber of Commerce, said many are excited for back-to-school and tax free weekend is an added bonus to that excitement.
"It is a big event with great participation," James said.  "People plan shopping excursions and know that they will be able to save money on their purchases. Business owners realize there will be added shoppers in their stores, so both shoppers and business owners benefit from the weekend."